Magento Marketplace delivers Extensions, Themes and corresponding Dependancy Packs in 3 separate locations, as you can see in the picture below.
Extensions Tab - containing purchased extensions
Themes Tab - contains purchased themes
Packages - contains dependancy packs for purchased themes and extensions that are mandatory to be installed for a successful installation.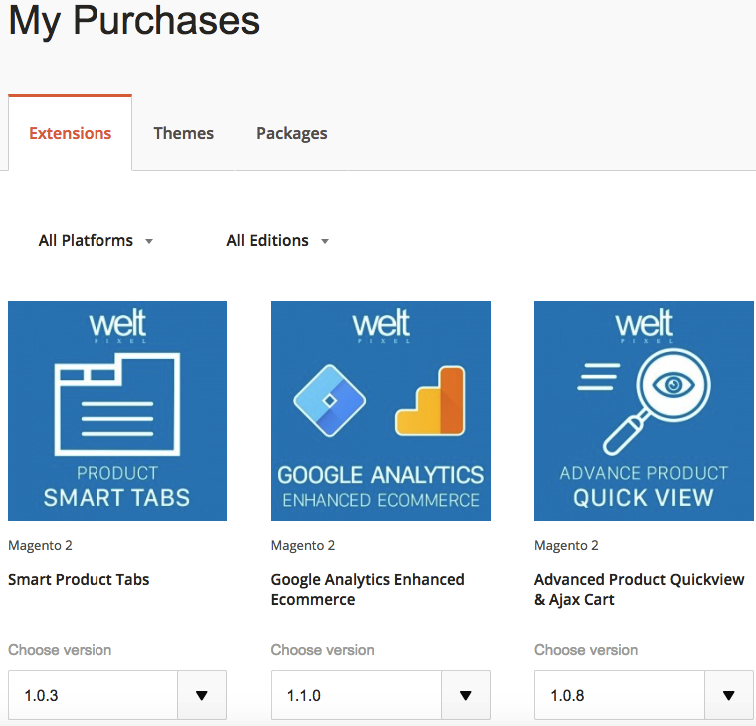 Installation instructions:
Step 1. Download extension files, including corresponding dependancy pack. Each WeltPixel extension is dependant of 'Backend' pack that can be found under Packages Tab. Make sure to download this pack also.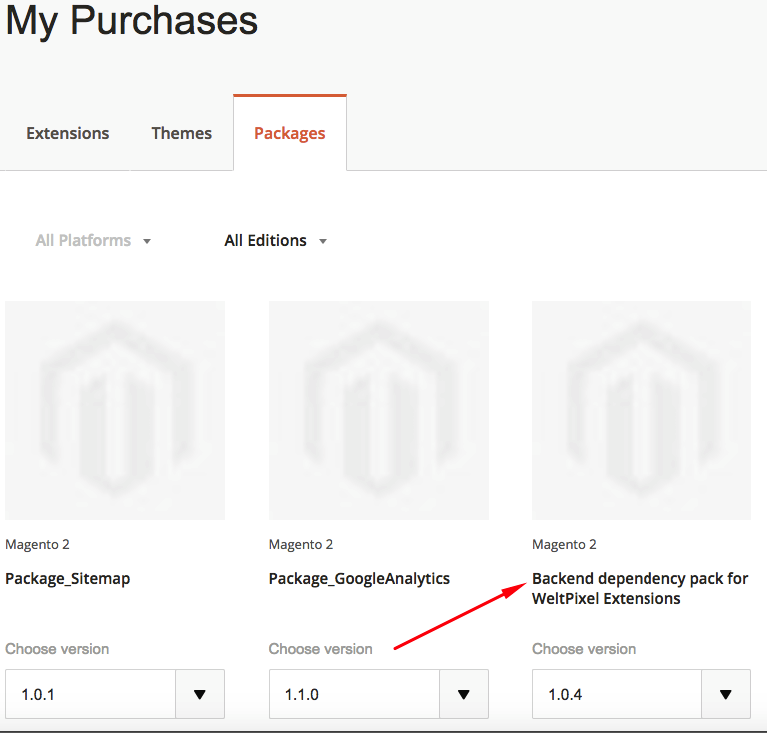 Step 2. Decompress and copy extension files and 'Backend' dependancy pack files at location pointed in documentation. Make sure to create the missing directories like 'code' or 'WeltPixel' and directory for 'Backend' pack as you can see in documentation and the example below.
yourmagneto.com/html/app/code/WeltPixel/Backend
yourmagneto.com/html/app/code/WeltPixel/ExtensionName (Replace 'Extension name' with the actual extension you want to install, ex: Quickview, OwlCarouselSlider, GoogleTagManager, GoogleCards, Maxmind Use the exact name pointed out in documentation.)
Step 3. From this point you should be able to follow official extension documentation that can be found on each product page on www.weltpixel.com.