This issue is not related to WeltPixel extensions but a Magento 2 upgrade issue we decided to document.
Everything works well when installing an extension on a clean Magento, but how about the upgrades? We need to keep up with the security updates, performance improvements and new features, so from time to time updating Magento is necessary and sometimes challenging as the new Magento releases are constantly changing and improving the core.
You can find below one of the common PayPal issues not showing in Magento 2 checkout.
Issue:
After upgrading Magento from 2.1.6 to 2.1.8 or later Paypal payment method disappears from checkout. Upgrading to Magento 2.2.x still needs below work around as it is not fixed.
Solution 1:
PayPal Billing Agreement = Yes
Enabling this option will make Paypal show up again in your Magento 2 checkout.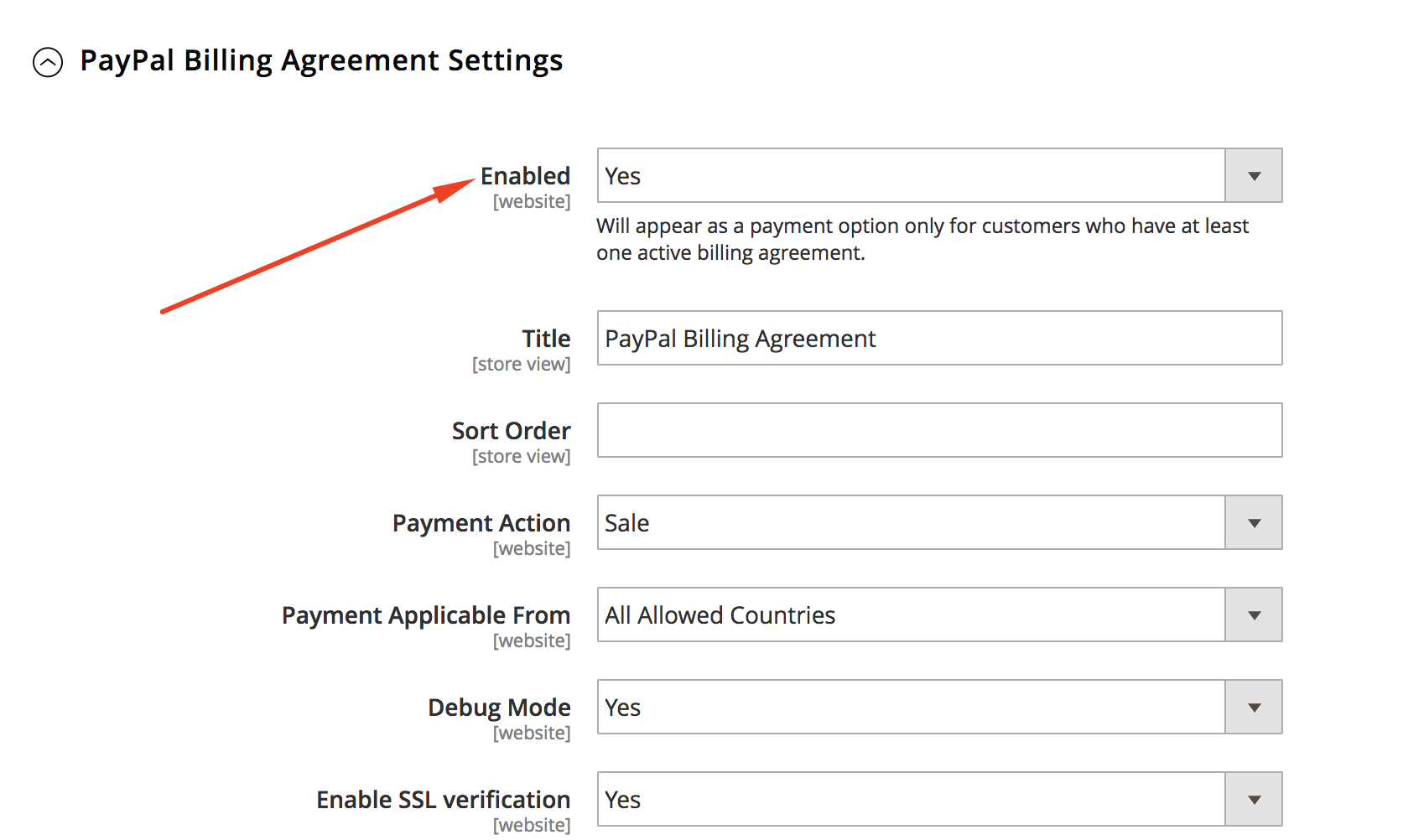 Solution 2:
Enable Braintree and process PayPal transactions via Braintree
Note: We discovered that when processing PayPal via Braintree several users were reporting PayPal payment not being allowed from their countries - this not occurred with native PayPal functionality integrated in Magento 2.