Step 1. Go to your account on Magento Marketplace by following this link HERE, login and access 'My Purchases' under Marketplace section as you can see in the picture below.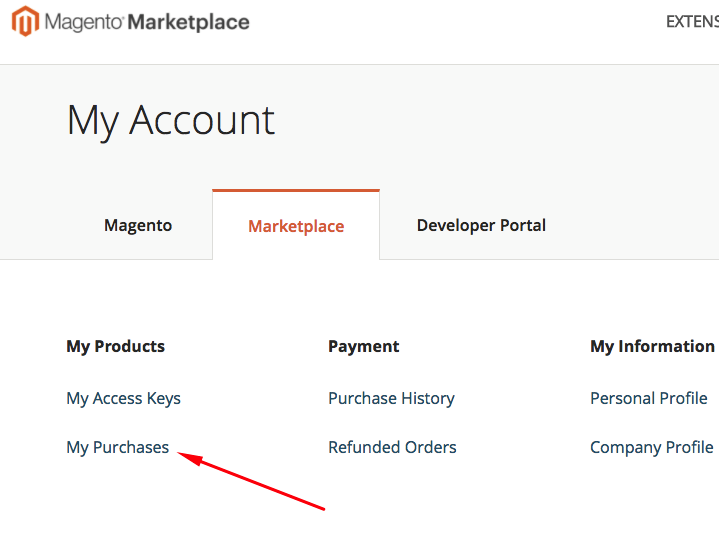 Step 2. Under 'My purchases' click on 'Themes" Tab and you should see Pearl Theme latest available release.
Example: 101.2.2 represents version 1.2.2;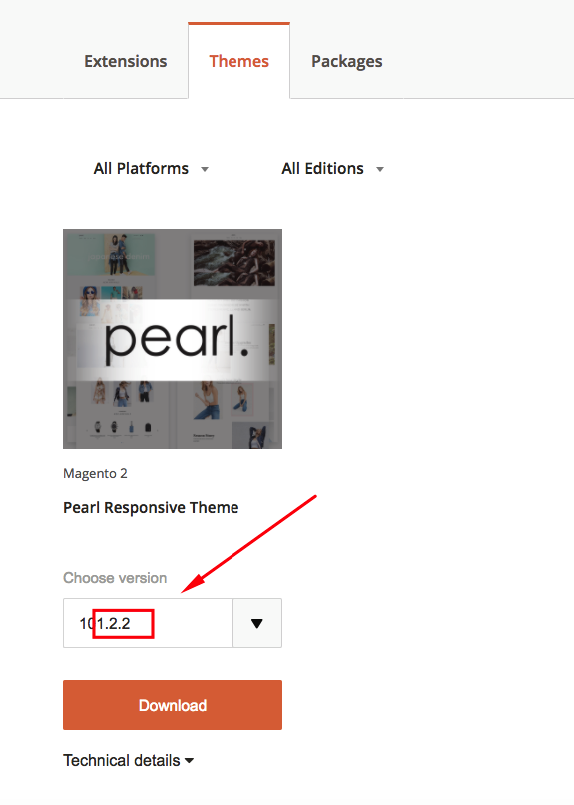 Step 3. Check Pearl Theme change log HERE, make sure you have the latest release in your marketplace account before upgrading, from experience Magento Marketplace requires 1-2 months before approving a new version due to a rigorous process of 4 step review system. We would like our updates to reach our clients ASAP but unfortunately we cannot control how fast Magento Marketplace process our product submission.
How can you get the latest release now?
Contact WeltPixel Support in case you need latest Pearl Theme release and do not wish to wait until Magento Marketplace approves it. Please provide Magento Marketplace Name, Order Number and Purchase Date.