We proposed to use Smart Product Tabs and show a different Size Chart for Woman vs Men clothes. In order to do this we'll need to:
Step 1. Go to Stores > Attributes > Product to create a new dropdown attribute: sizechart an add it to your product attribute set.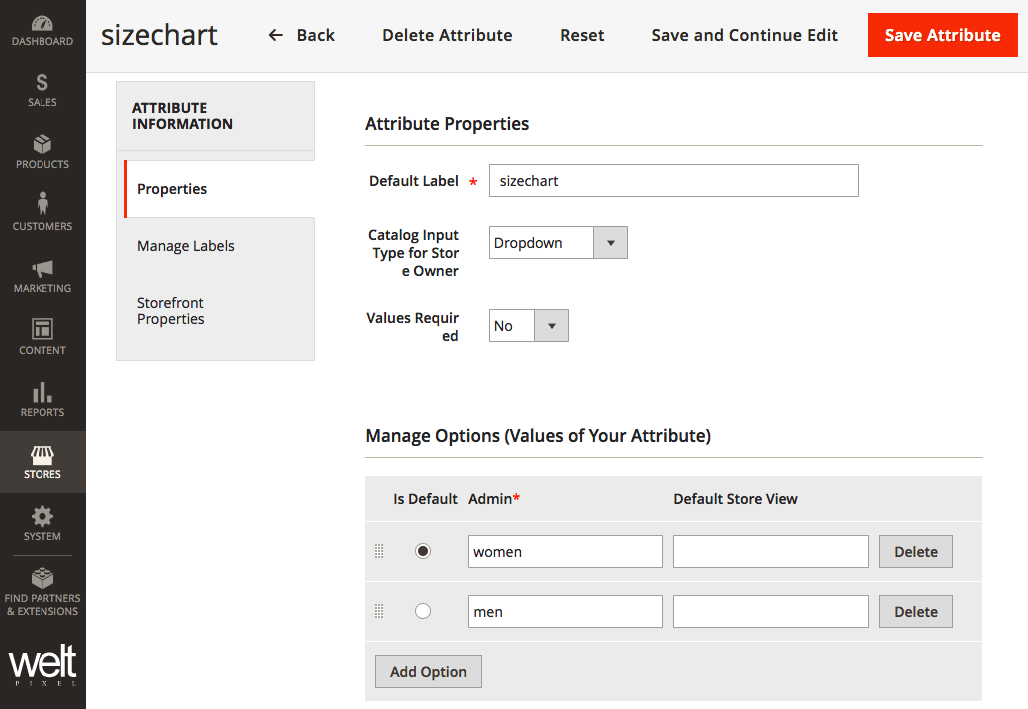 Step 2.To add the attribute to attribute set in order to be visible when you edit your products with this attribute set, go to Stores > Attributes > Attribute Set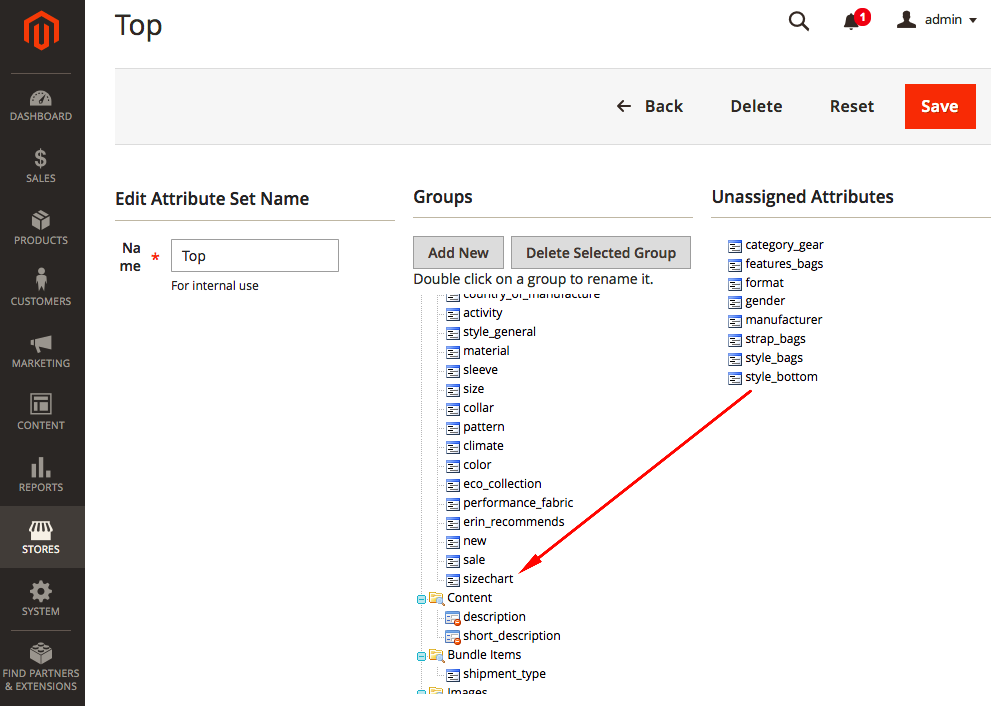 Step 3. Activate Smart Product Tabs Extension and add the attribute in extension settings.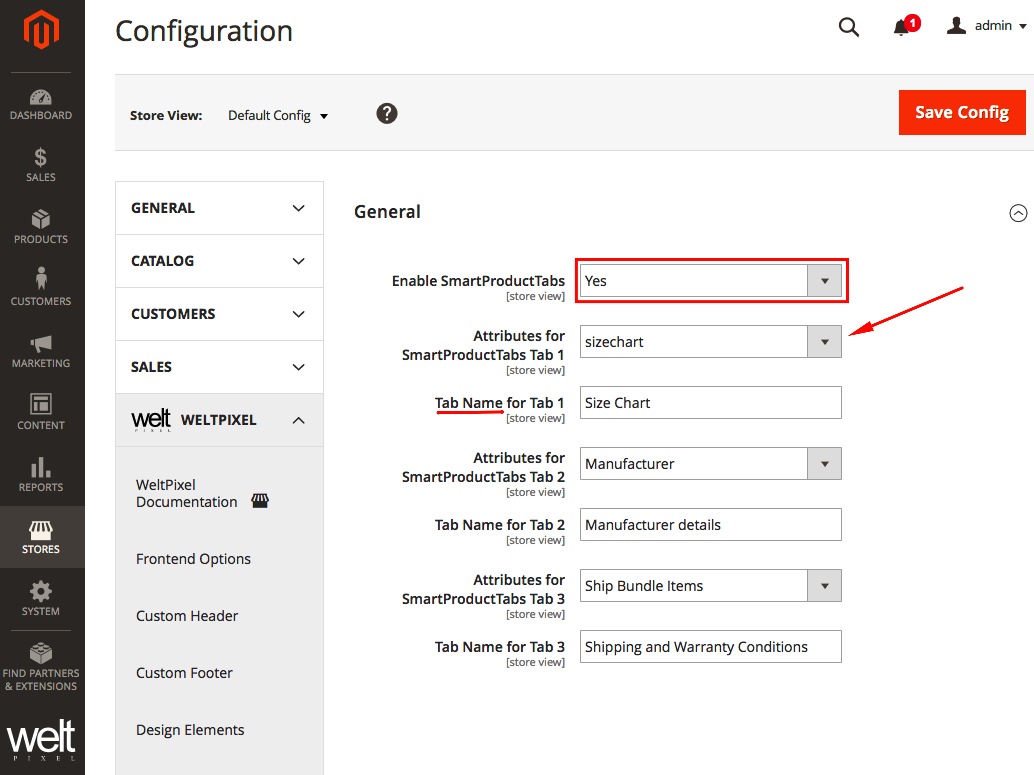 Step 4. Create 2 smart blocks, one containing Woman size chart and the other containing Men size chart respecting the instructions defined in Smart Product Tabs Module Documentation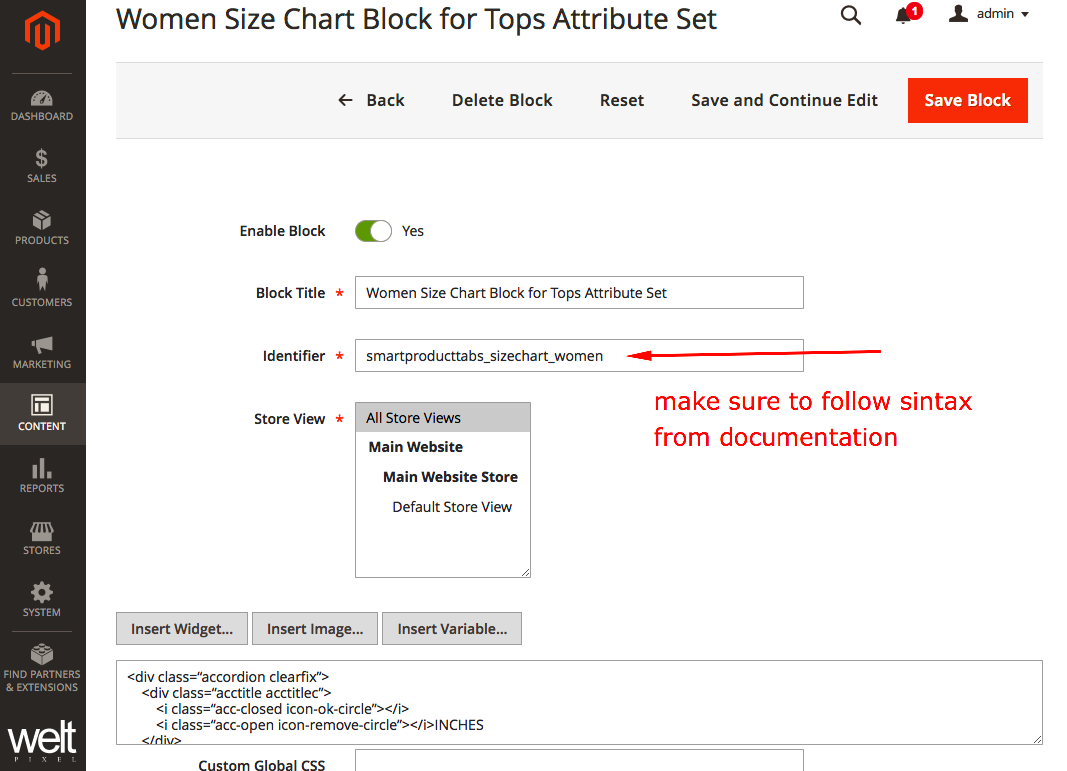 Once the blocks are created, they should look like in the picture below in your blocks grid in magento admin: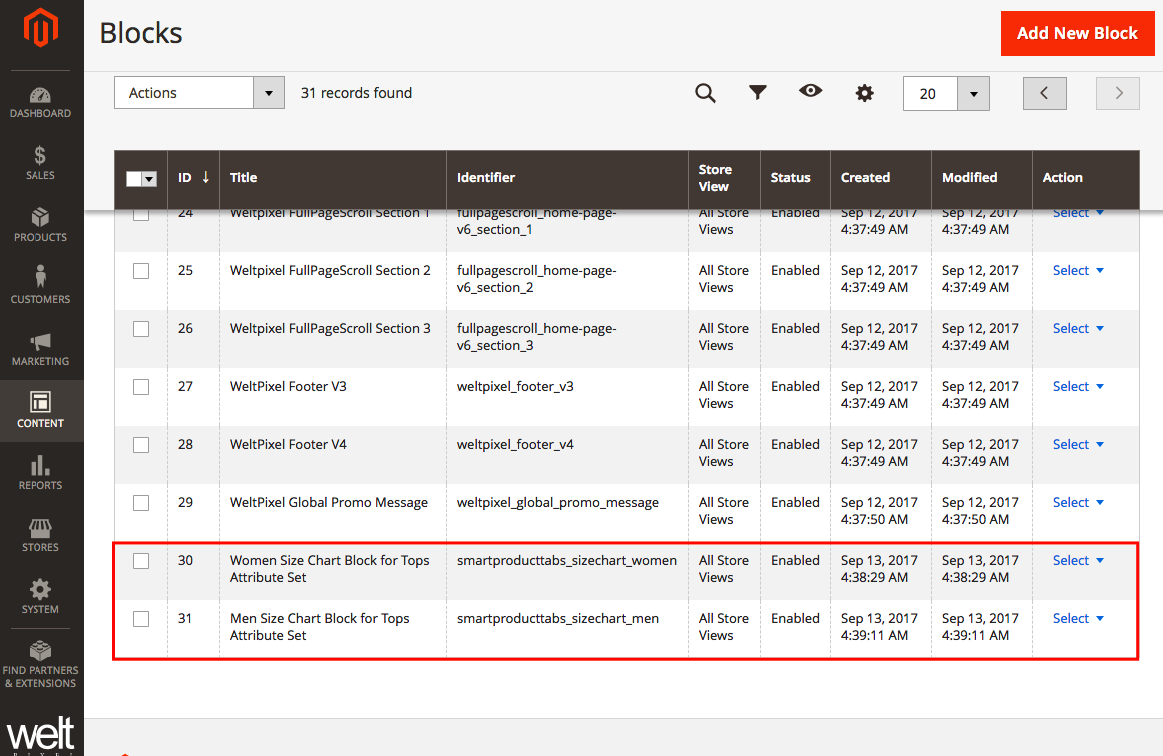 Step 5. Go to Product Catalog and select size chart attribute value for your products. Based on this value the corresponding size chart block will show up in product page tabs.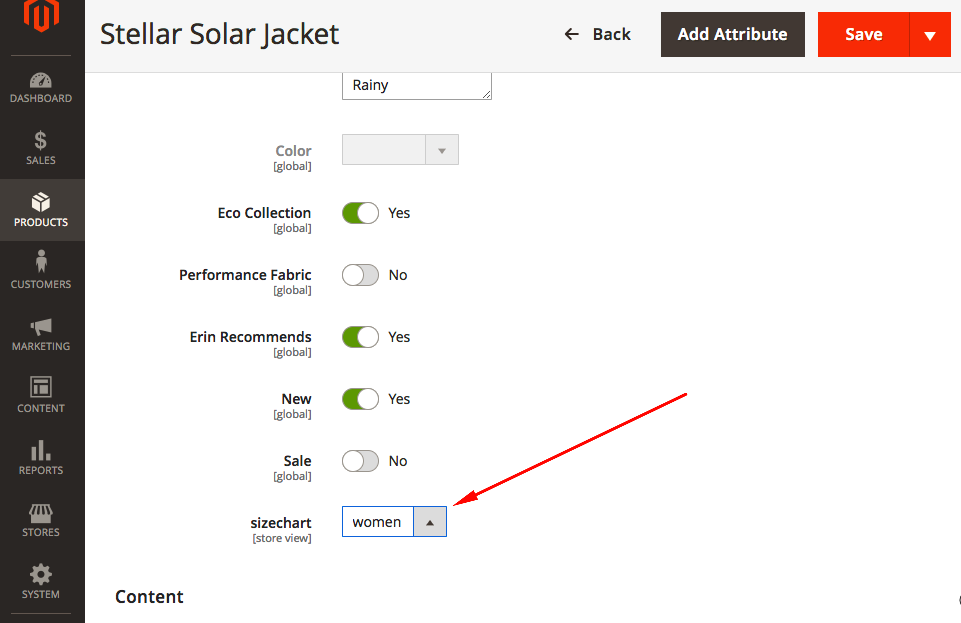 Step 6. Clear Magento cache, Browser Cache and any other related caches that you are using on your store.
Step 7. Verify the product in storefront, you should be able to see the new tab you just created named "Size chart" and the content of the block.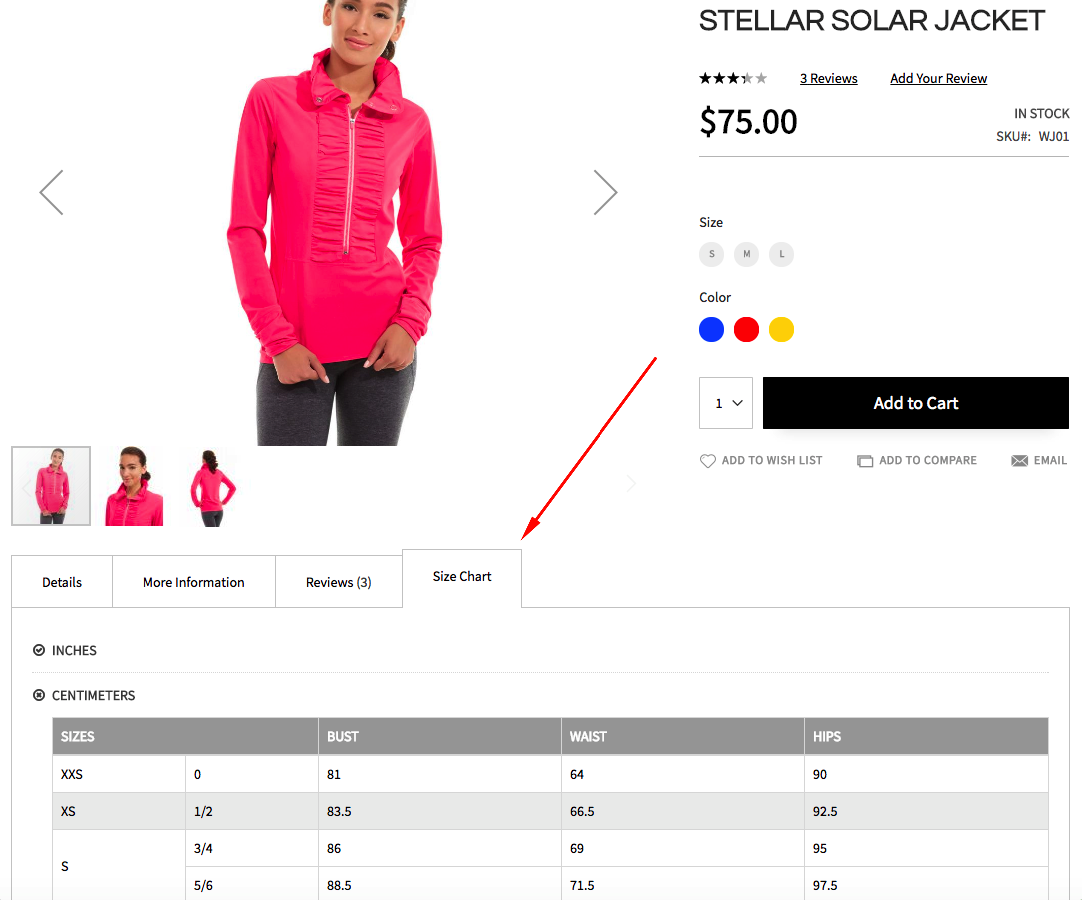 Note: For reference the code used in block smartproducttabs_sizechart_woman example can be found at this link HERE.