Step 1. Go to Admin sidebar tap WeltPixel → Pearl Theme Options, then Frontend Options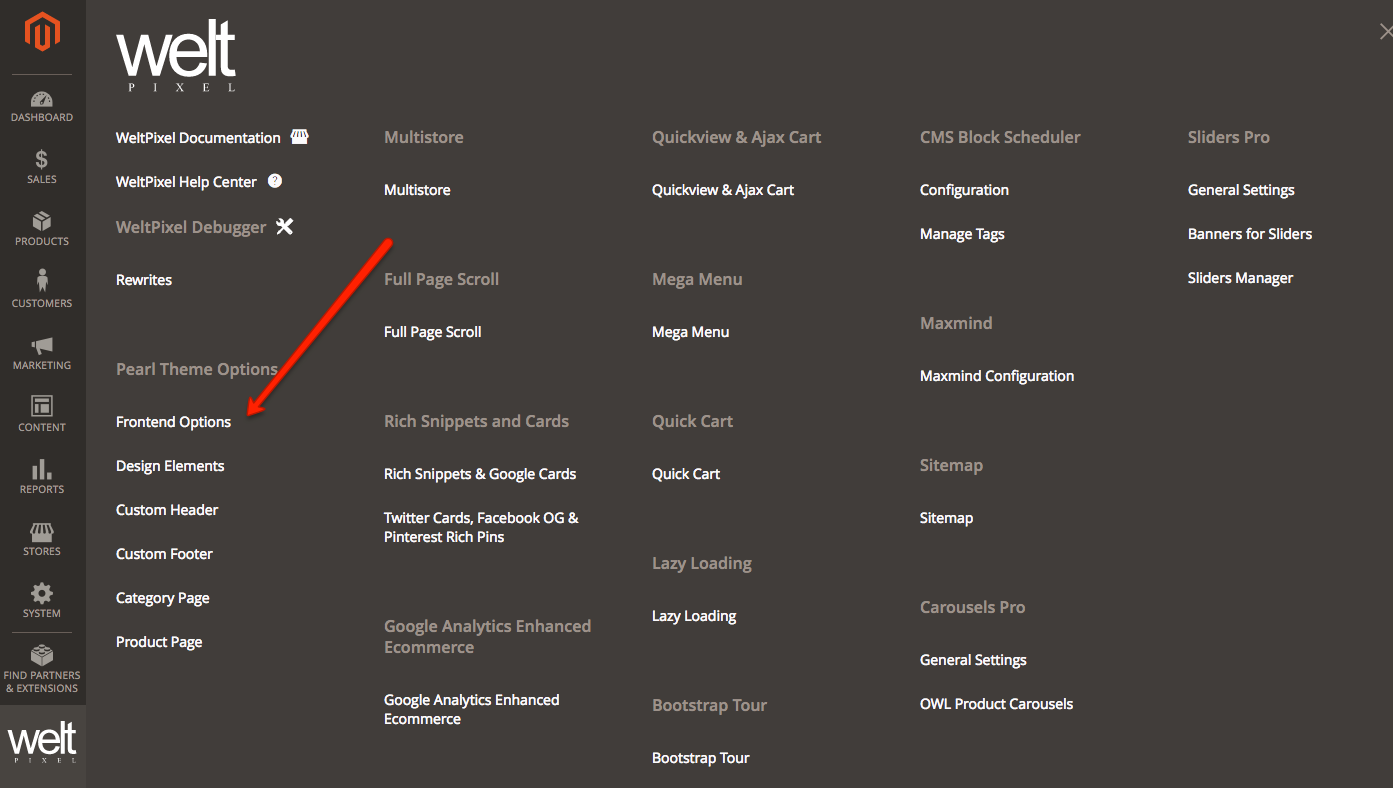 Step 2. Please select your store from Store View.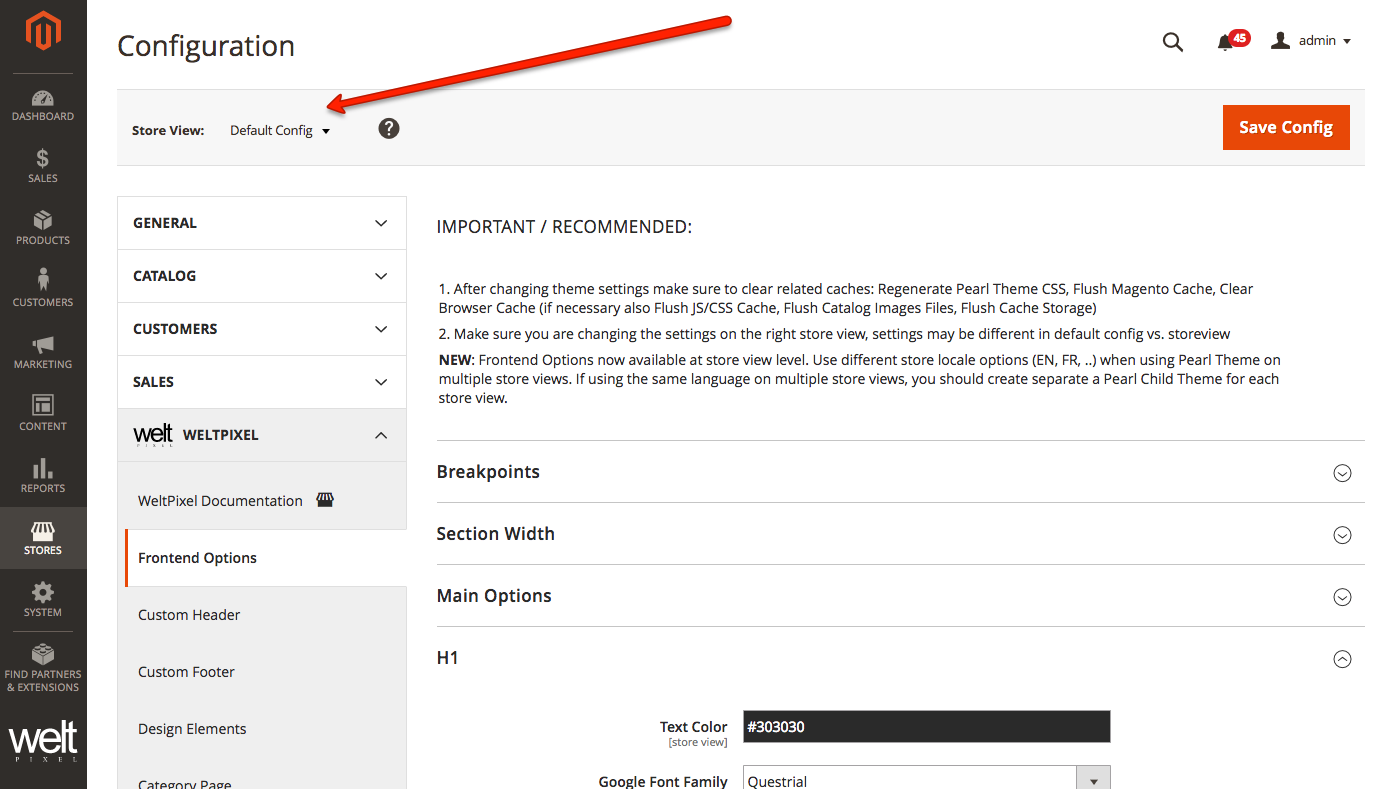 Step 3. Please scroll down to Ratings and set up all your options.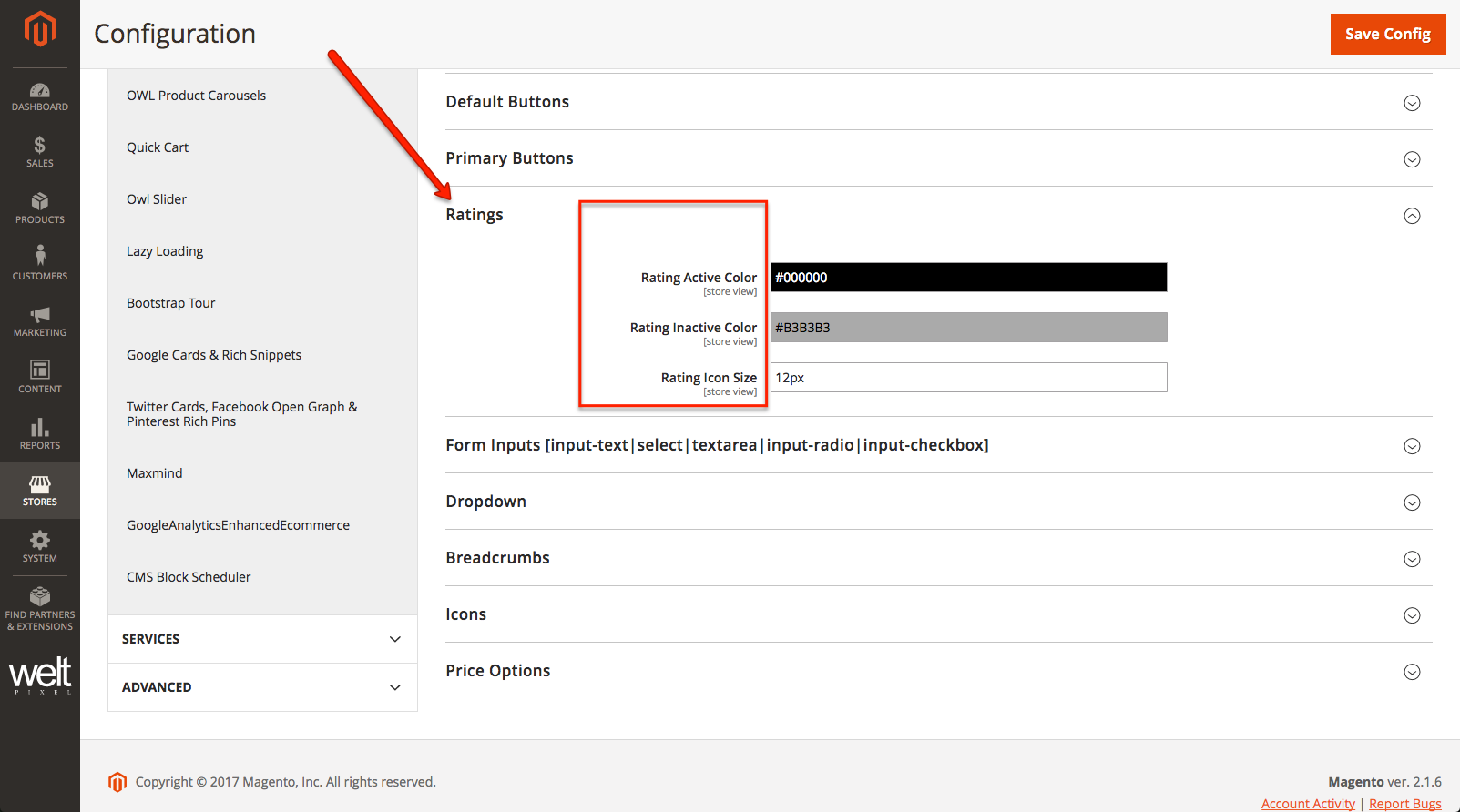 ! Please don't forget to Save Config.
Step 4. To view the changes go to Admin sidebar tap System → Tools → Cache Management and be sure to:
a.Tap Regenerate Pearl Theme LESS/CSS files for your store (from Select Store View).
b. Select all Cache Types and refresh.
c.Tap Flush Magento Cache.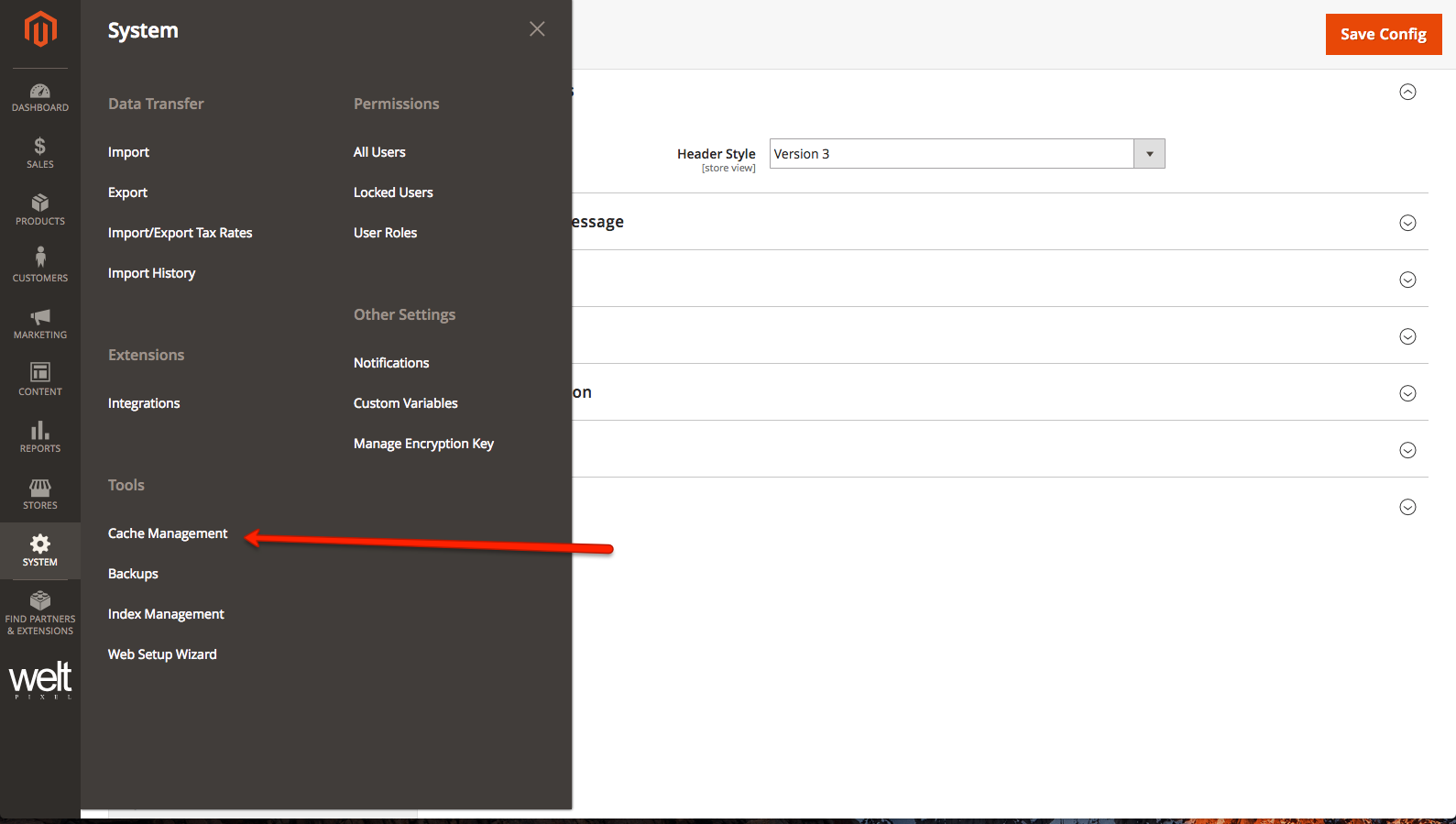 Step 5. Please refresh your Frontend page.
! Awesome !
Tired of reading? Check out the video: