Your store have a special campaign or announcement? These are important for all your customers.
For this you can have a Global Promo Message.
It's simple to add if you follow these steps:
Step 1. Go to Admin sidebar tap Content → Elements, then Blocks.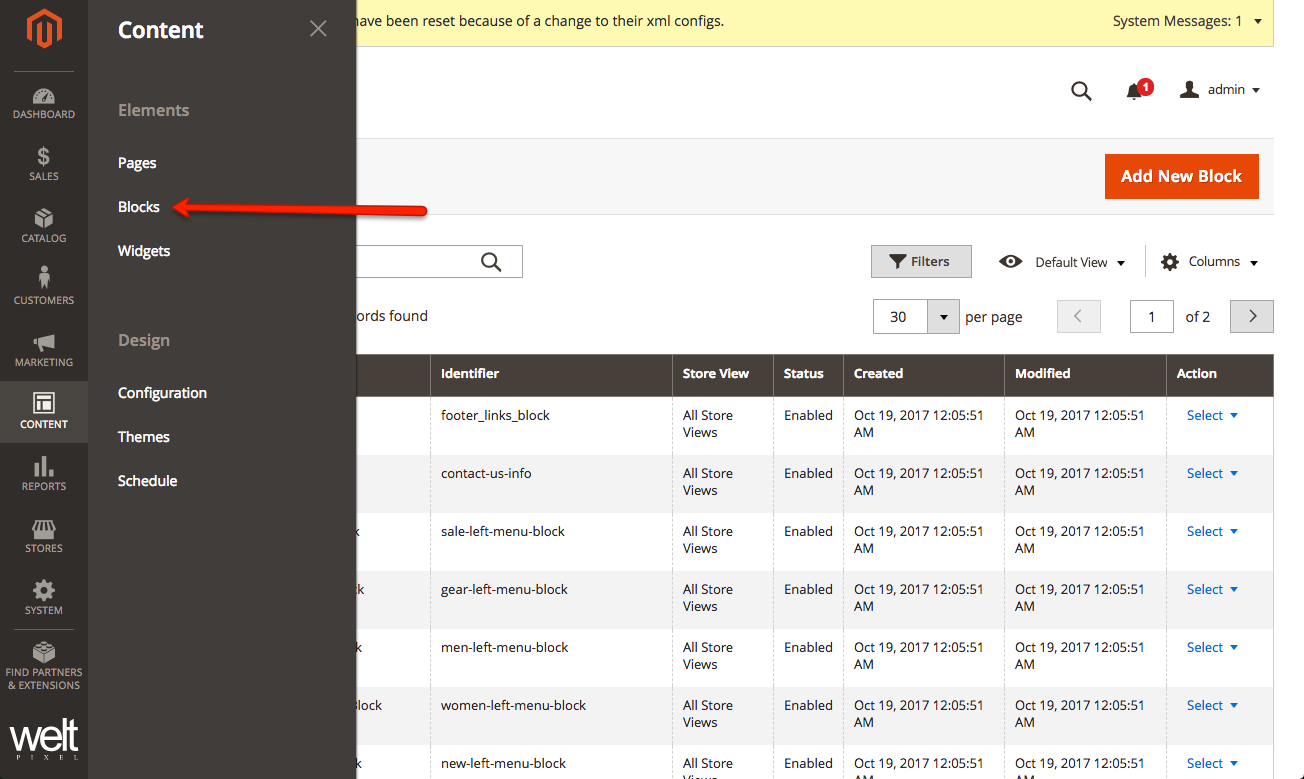 ! Here we look for our static block to create or edit one. In this order we can applied Filters to be more easy to find it. It's simple to search by Title: WeltPixel Global Promo Message. After this, from Action you can Edit.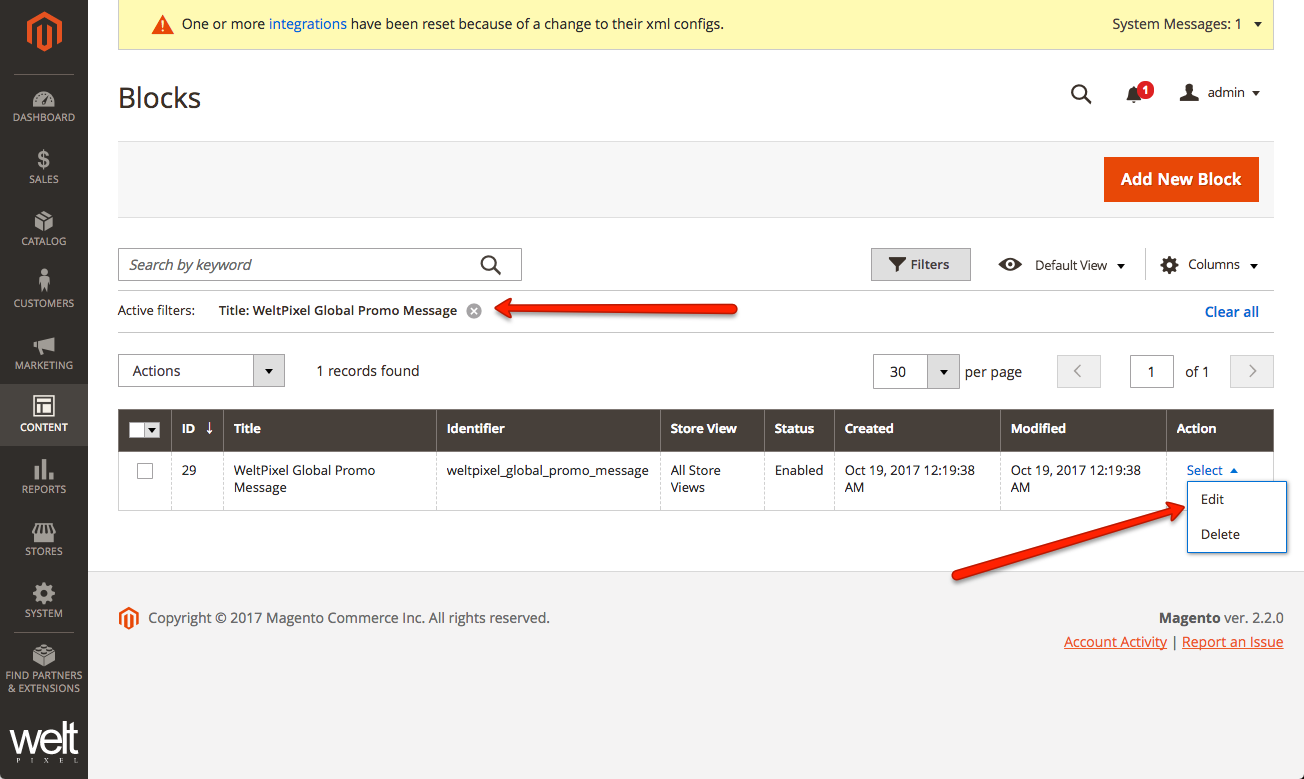 ! You will find the Global Promo Message's area. Here we can add your message. After this, please don't forget to Save Block.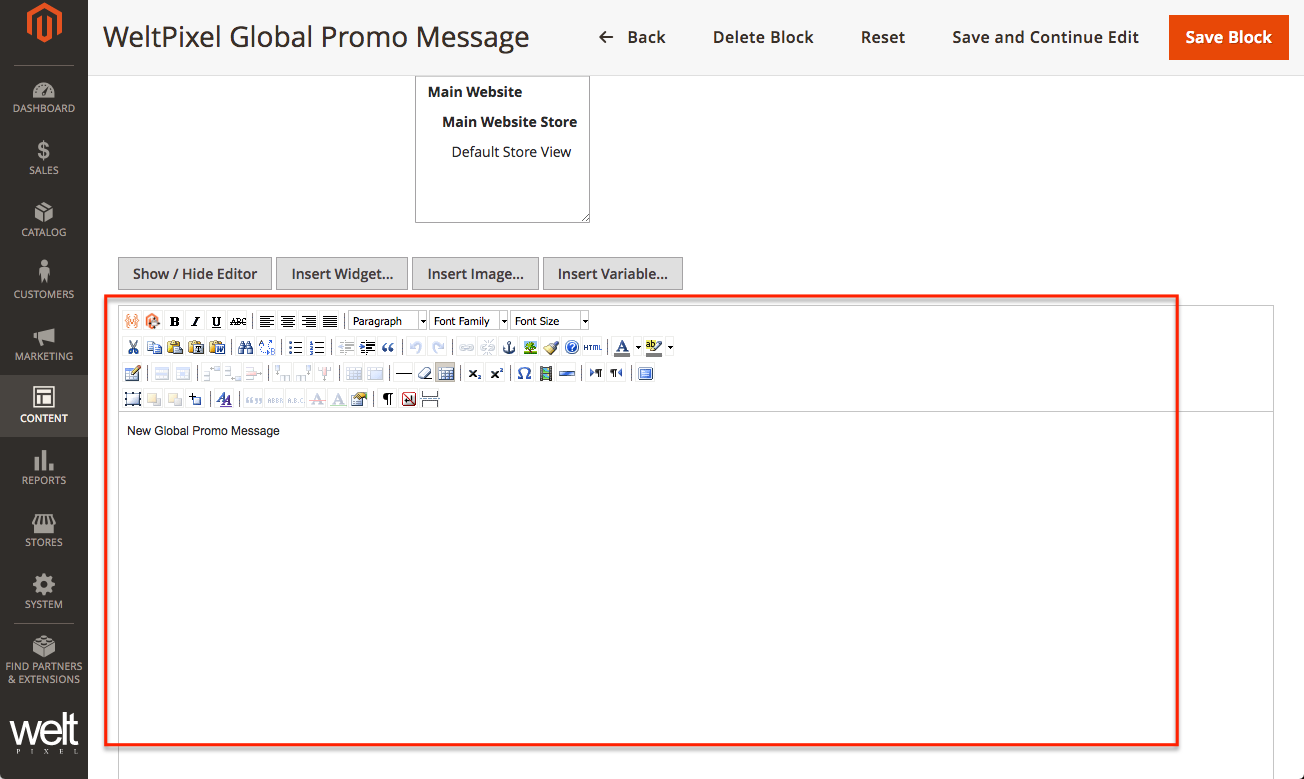 Step 2. Go to Admin sidebar tap WeltPixel → Custom Header → Global Promo Message.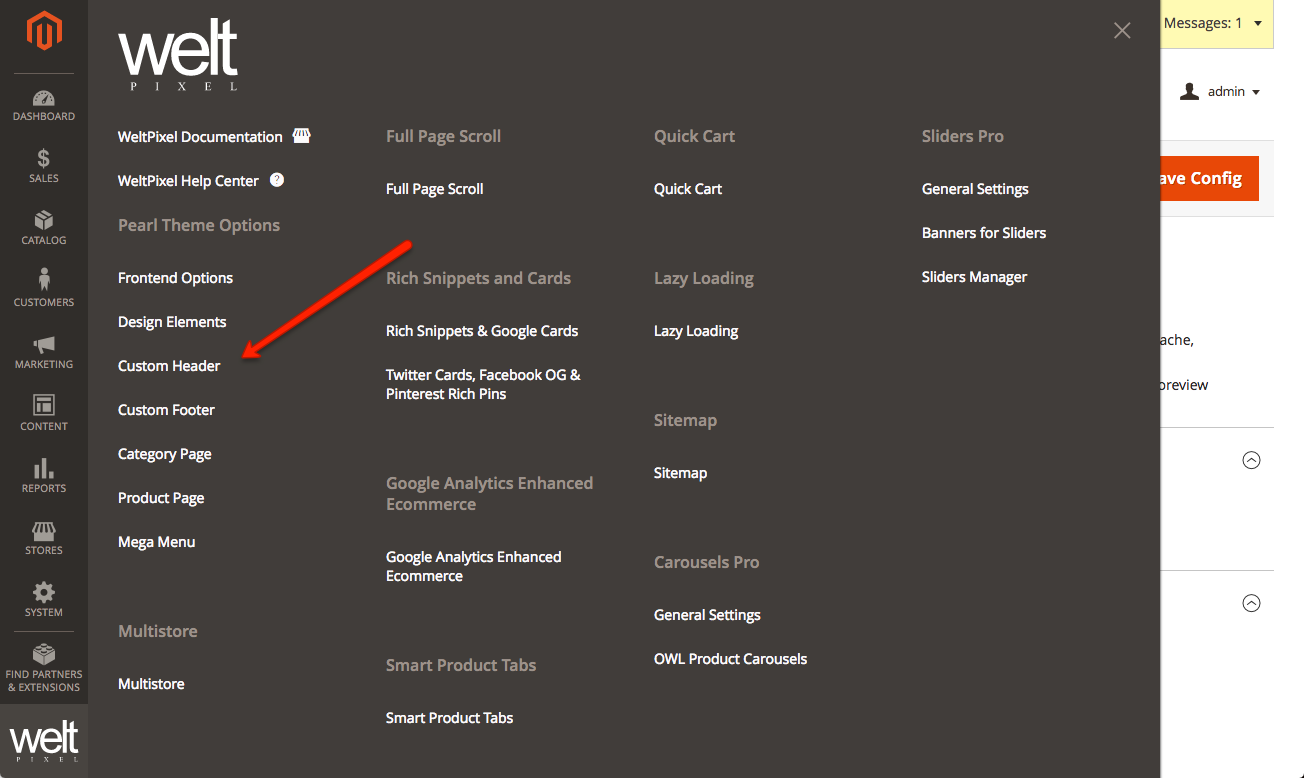 ! To be available on your web store, the Global Promo Message is necessary to be Enable. So choose Yes in this section. Below this you can insert the color for the text and background - for these you have 2 options:
Insert the color code - example #B3E0FF.
Just choose the color.
Please don't forget to Save Config.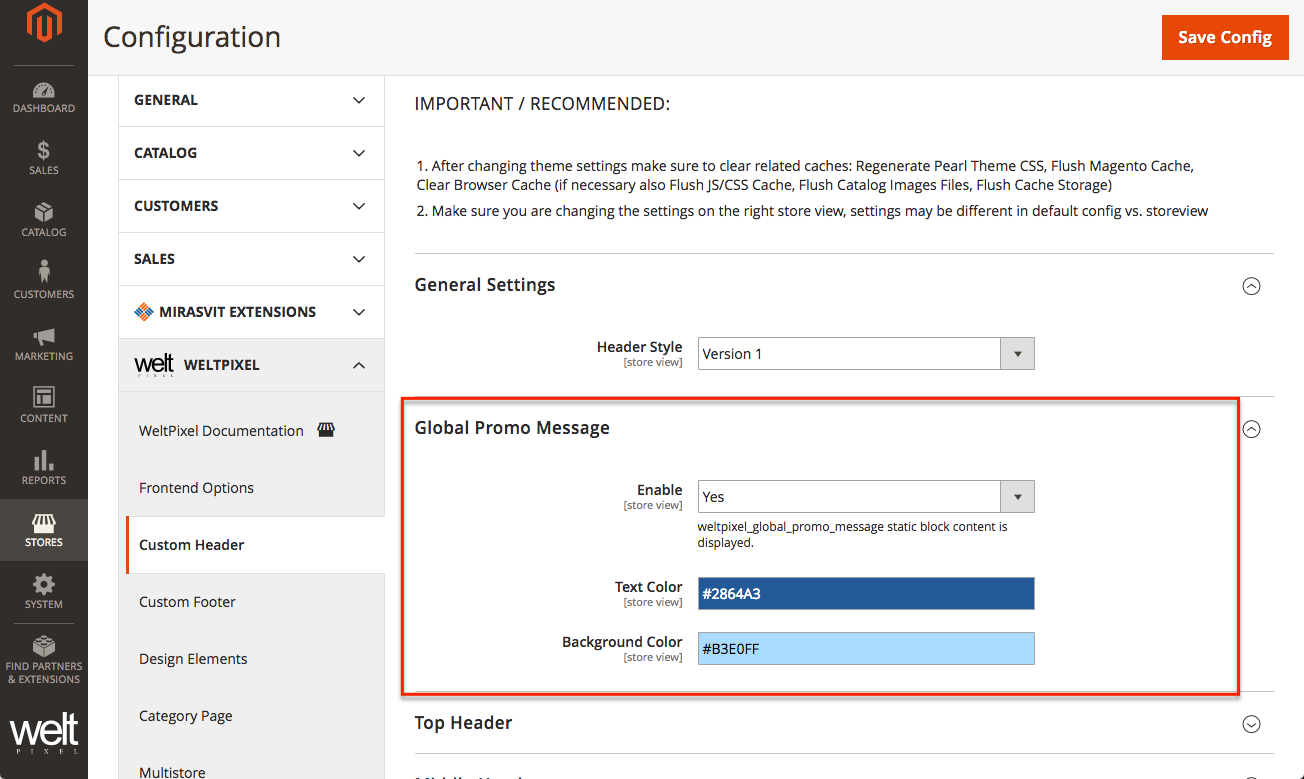 Step 3. To view the changes go to Admin sidebar tap System → Tools → Cache Management and be sure to:
Tap Flush Static Files Cache.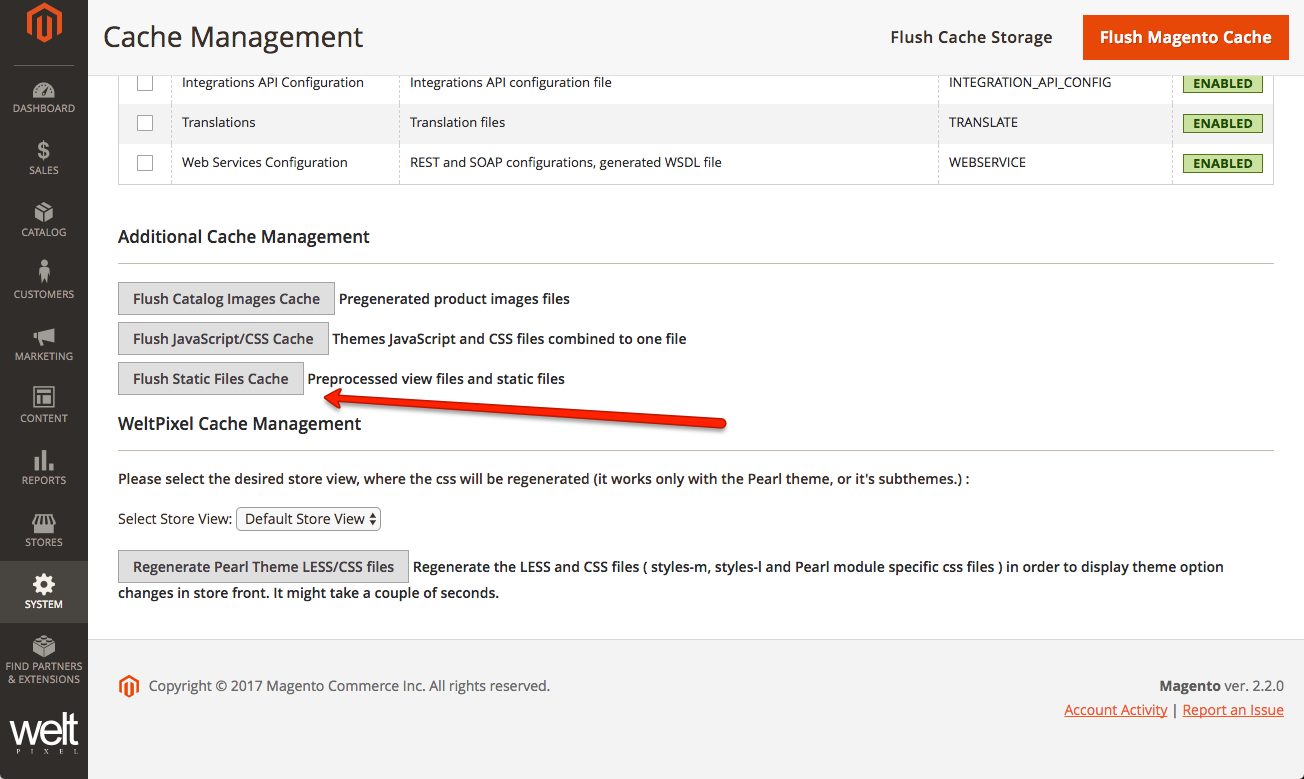 Select all Cache Types and refresh by submit it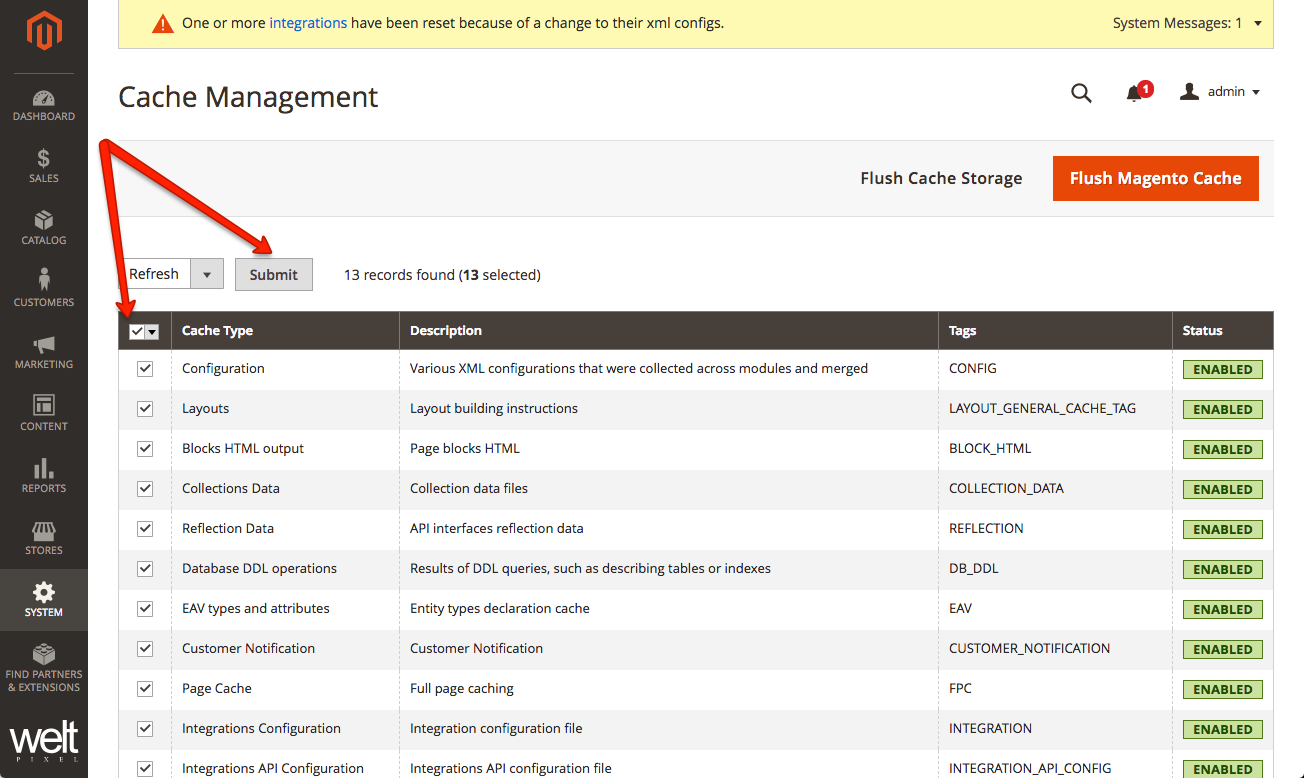 Step 4. Your new Global Promo Message can be visible in Frontend after you refresh your page.      
Congratulations! You made a great work!
Tired of reading? Check out the video: