The Header of your online store is the first interaction with your customers, please find below the steps to tailor the header to match your business needs.  
Step 1. Go to Admin sidebar tap WeltPixel → Pearl Theme Options, then Custom Header.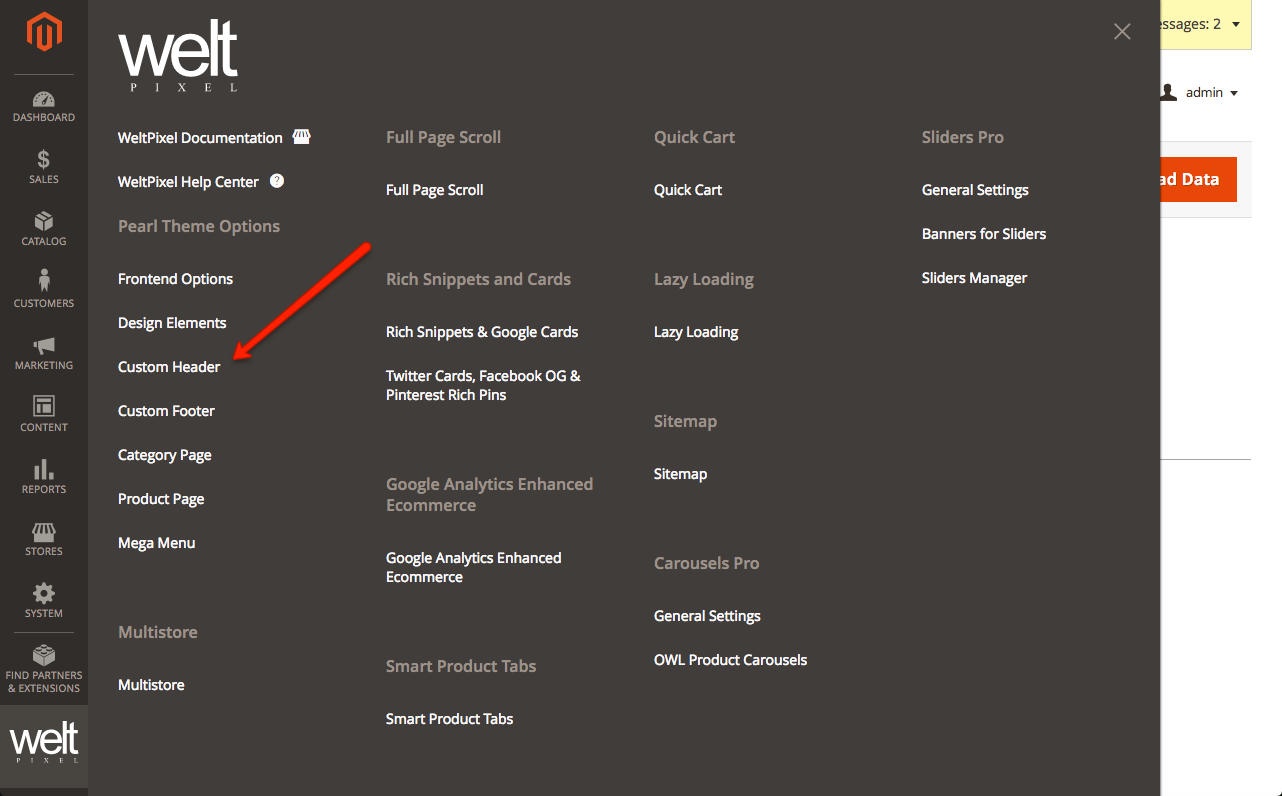 ! From General Settings → Custom Header → Header Style you can choose one from 4 Header's versions available. After you set your version, please don't forget to Save Config.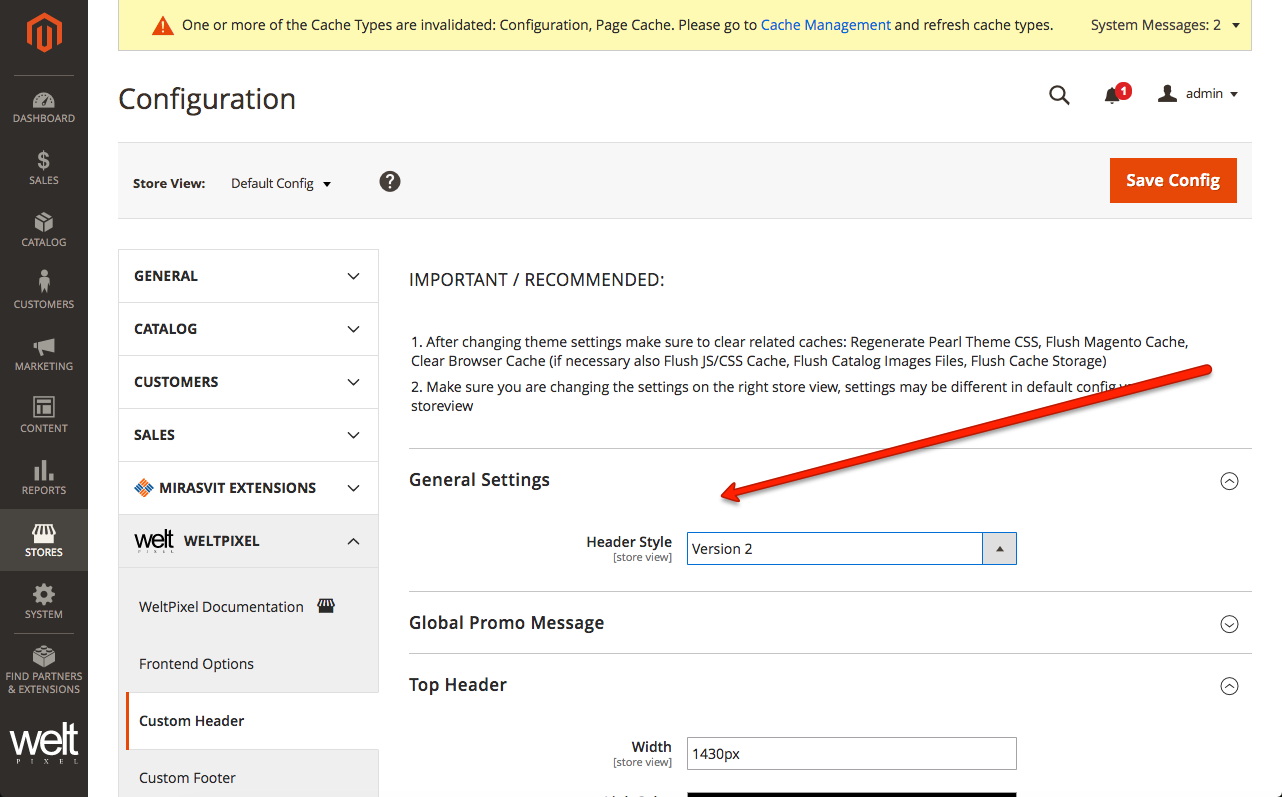 Step 2. To view the changes go to Admin sidebar tap System → Tools → Cache Management and be sure to:
Regenerate Pearl Theme LESS/CSS files for your store
Flush Magento Cache.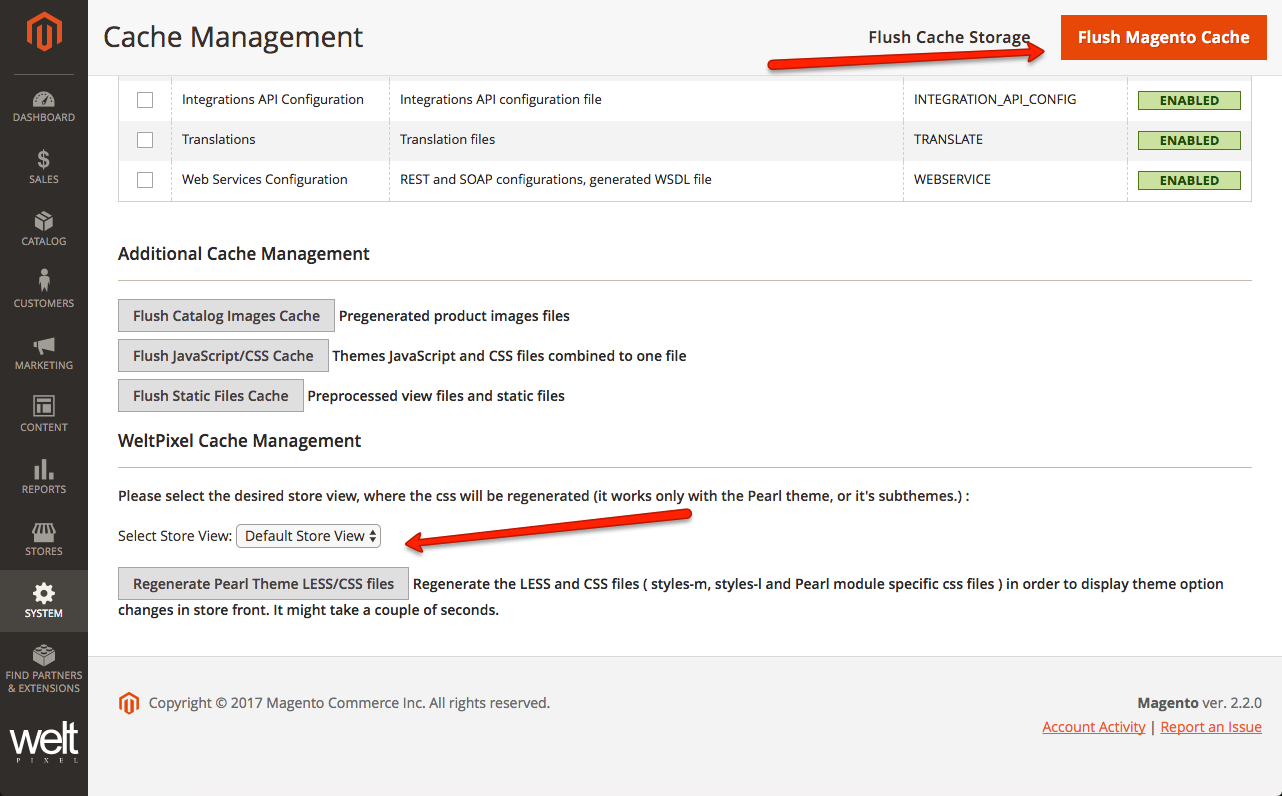 Step 3. Your new Header version it's now applied. You can see it in Frontend after you refresh your page.
Great work!
! Additional options:
WeltPixel → Pearl Theme Options → Custom Header
You can select elements like the width, colors, background for Top Header, Middle Header, Header Navigation, Search Options, Header Icons, Sticky Header options. After changing the settings, don't forget to Save Config and regenerate cache.
Tired of reading? Check out the video: