Pearl Theme comes with many features that can be used out of the box to customize existing pages or build new CMS pages or blocks.

Sample pages for this features are installed as sample data with Pearl Theme. You can find the code for each of the feature page under:
Admin > Content > CMS Pages > weltpixel-[feature_page_name]
You just need to copy desired content from one of the feature sample page and insert it in your CMS Page / Block. 
Note on sample feature pages: In case you need to check specific feature or recover a sample page, you can sign in to our Pearl Theme demo-admin under below link, and check the content of the page there.
Pearl Theme Demo Admin
pearl.weltpixel.com/admin     ( try incognito if it doesn't auto-login)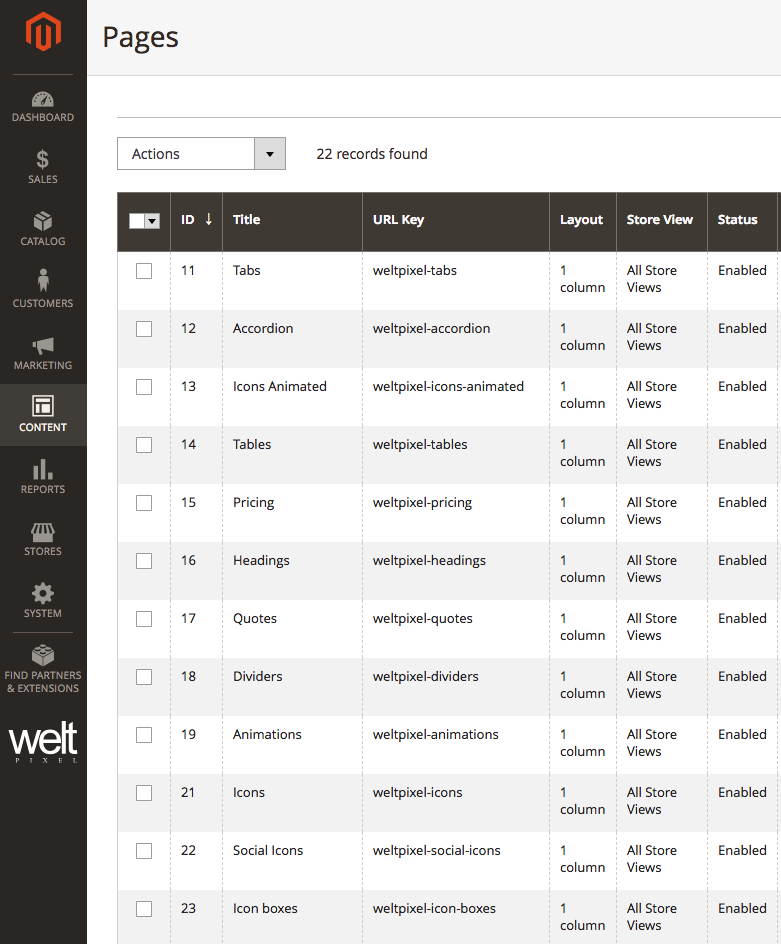 Some of this features are listed below.
Alert Boxes: https://pearl.weltpixel.com/v2/weltpixel-alert-boxes
AOS Animations: https://pearl.weltpixel.com/v2/weltpixel-aos-animations 
Animations: https://pearl.weltpixel.com/v2/weltpixel-animations 
Block Quotes: https://pearl.weltpixel.com/v2/weltpixel-quotes 
Brands: https://pearl.weltpixel.com/v2/brands-widget 
Buttons: https://pearl.weltpixel.com/v2/weltpixel-buttons 
Columns & Grid: https://pearl.weltpixel.com/v2/weltpixel-columns-grid
Dividers: https://pearl.weltpixel.com/v2/weltpixel-dividers
Heading Styles: https://pearl.weltpixel.com/v2/weltpixel-headings
Icon List: https://pearl.weltpixel.com/v2/weltpixel-icons
Icon Boxes: https://pearl.weltpixel.com/v2/weltpixel-icon-boxes
Icons Social: https://pearl.weltpixel.com/v2/weltpixel-social-icons
Icons Styled: https://pearl.weltpixel.com/v2/weltpixel-styled-icons
Image Hotspot: https://pearl.weltpixel.com/v2/image_hotspot
Pricing Boxes: https://pearl.weltpixel.com/v2/weltpixel-pricing
Size Chart: https://pearl.weltpixel.com/v2/weltpixel-size-chart
Tabs: https://pearl.weltpixel.com/v2/weltpixel-tabs
Tables: https://pearl.weltpixel.com/v2/weltpixel-tables
Toggles: https://pearl.weltpixel.com/v2/weltpixel-accordion
Testimonials: https://pearl.weltpixel.com/v2/weltpixel-testimonials