Product Labels extension allows to apply labels, ribbons, tags on specific products and can be displayed on category pages or product pages. 
You can download from here a series of sample Product Labels images already prepared for for you, and you just need to upload and make little adjustments where necessary.
Case - "20%OFF" Sale campaign.
If you wish to create a 20%OFF sale campaign, using Product Labels can be very intuitive for customers and can boost sales.
Go in admin to Marketing -> Catalog Price Rule and configure the 20% discount campaign and condition to be applied to all products from specific categories from your store, which should be on the Sale campaign.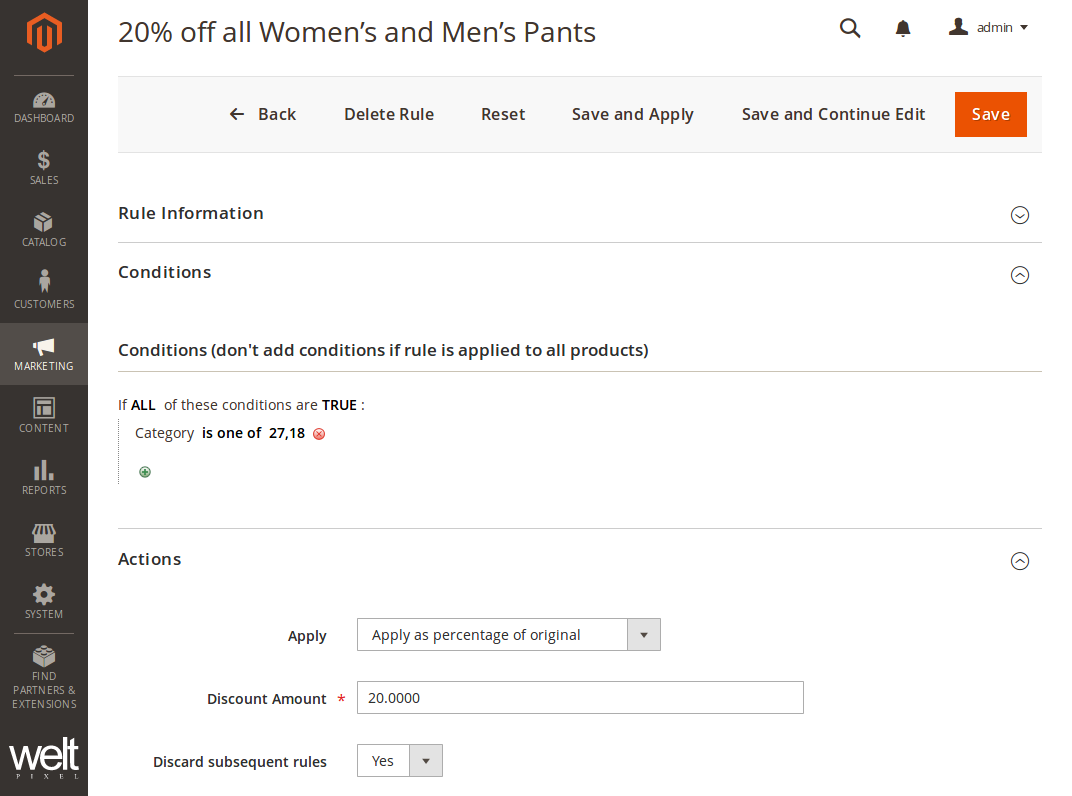 Then go to WeltPixel -> Manage Labels and create a new Product Label, configure it and apply it on the same categories, and Save the label.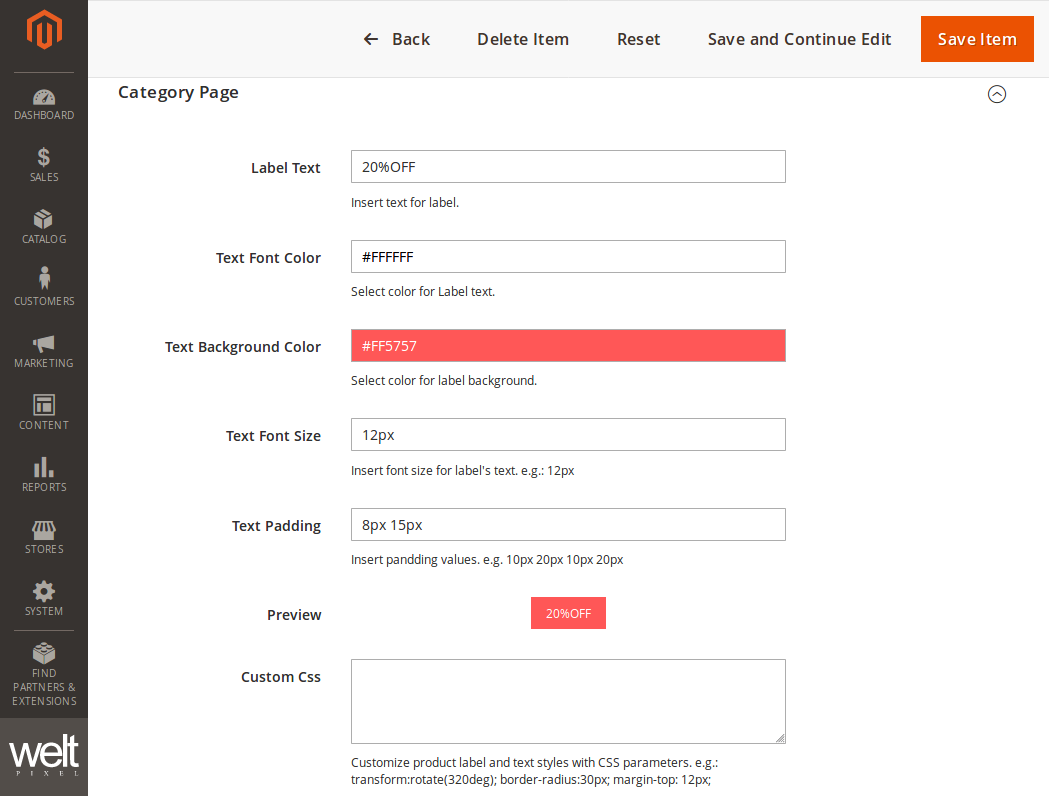 Make sure your crons are running and the WeltPixel ProductLabels Rule Product indexer is set to Update by Schedule, and as soon as the indexer are updated, the labels should be visible on frontend.