Step 1:
Apply! In order to become a WeltPixel affiliate, log in to your weltpixel.com account, and click the Affiliate section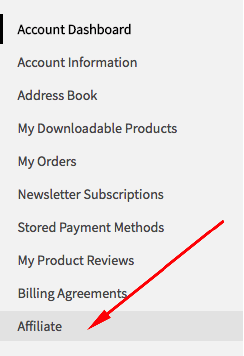 Apply to the WeltPixel Affiliate Program.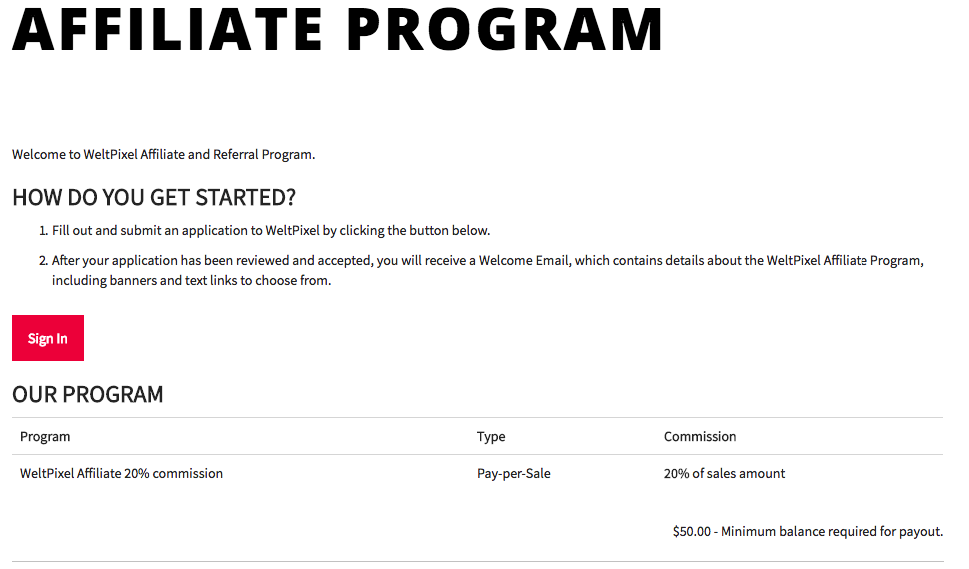 Note: After following the steps described in the sign-up process, the bellow success messages will be prompted. You can log in to your affiliate account after it has been approved. It usually takes 24-48 hours to review your application.

After your account has been approved, you will receive an confirmation email, with a link where you can sign in your affiliate account. You can also sign in from your account dashboard.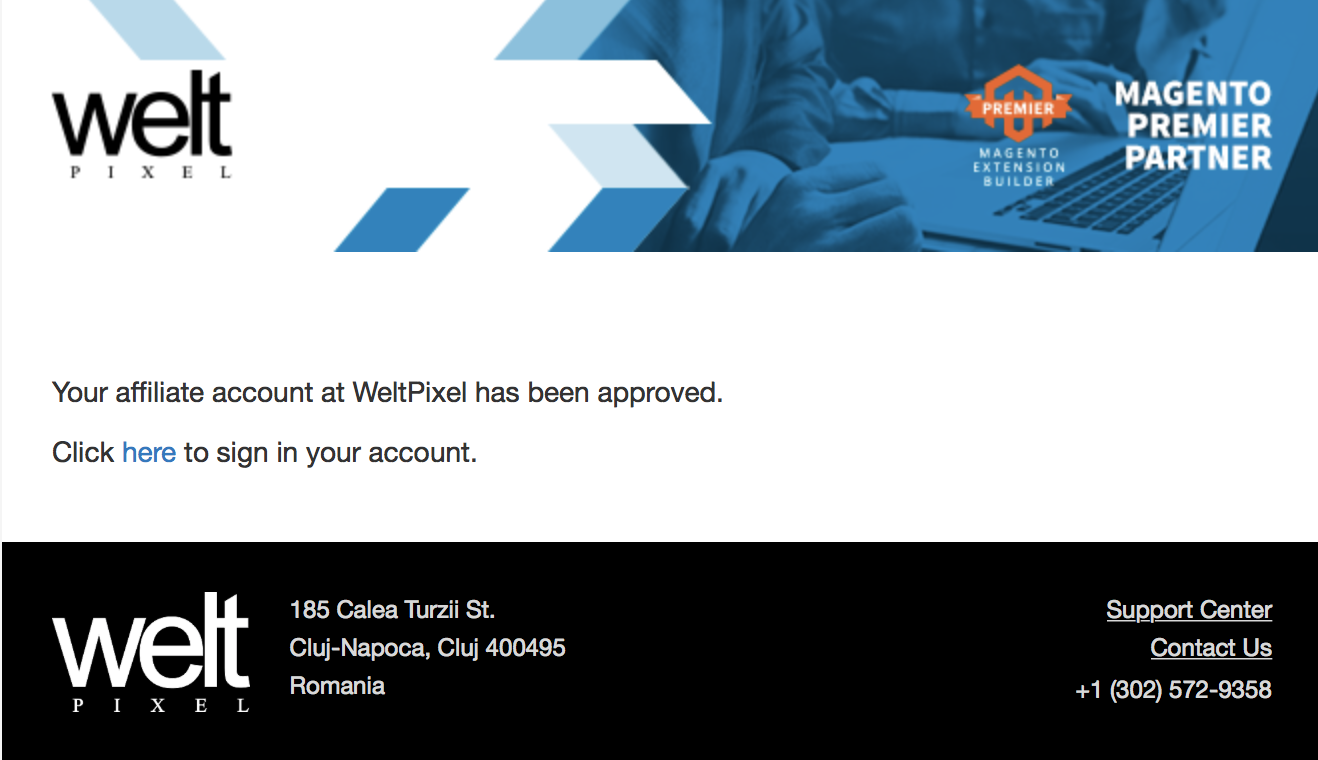 Step 2:
Get your custom links and coupon! The purchases will be tracked and assigned to your affiliate account in two methods:
1. By using the unique Referral Links generated under your account,
2. By sharing the Referral Coupon for direct purchases.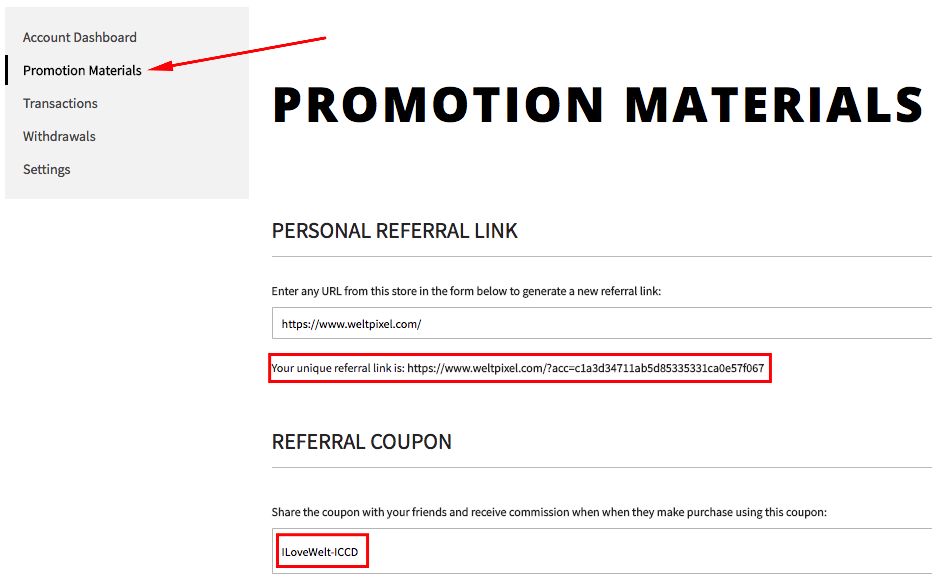 Step 3:
Promote! Place the custom referral links on your website and start promoting WeltPixel products. For each product purchased from weltpixel.com, your referral will be tracked and the commission will be automatically assigned to your weltpixel.com affiliate account. Each time a purchase is made by using your referrals, you will be notified via email, if you activated the email notifications.
Step 4:
Get paid! You can check your account balance and referred transactions under Transactions section. Each month we'll send you the commission earned.

If you don't have a weltpixel.com account already, you can create one by following below link.