Step 1:
Unpack and upload the content from 'Theme Files' directory into the root of your Magento installation.
Step 2:
In your browser go to www.yourmagentostore.com/pearl-theme-installation/ and simply follow the installation steps from the graphical interface. You can get back to Step 5-6 as many times as you want to restore default theme settings.
Make sure your store is in 'Developer Mode' before you proceed with the installation, details on how to enable developer mode.
Done!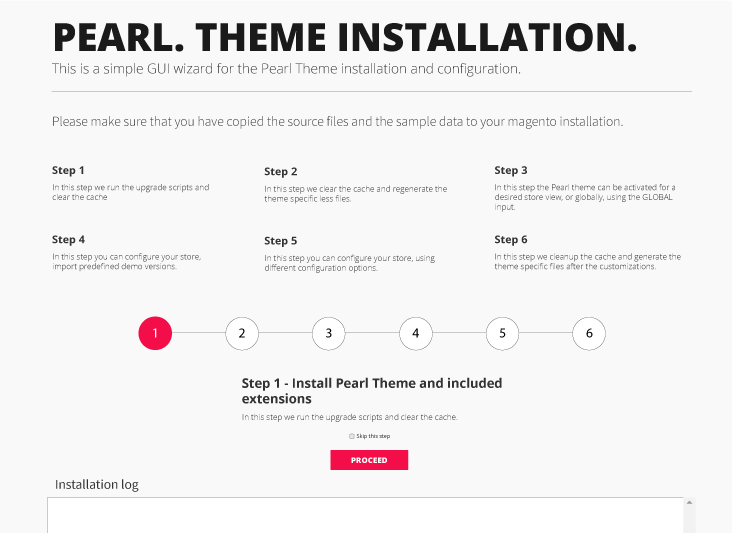 Go to Pearl Theme for Magento 2!
***
For users that have purchased the Pearl Theme from Magento Marketplace:
1. Please refer to this article for additional information on how to download theme files and dependency packs from Magento Marketplace.
2. If Pearl Theme sample data installation is required, download Pearl Sample Images from here as sample images are not supported on Magento Marketplace. Unzip and upload the content in your Magento root installation, file structure "pub/media/wysiwyg" and "pub/media/weltpixel" is already created, is enough to copy and paste 'pub' directory in your magento root installation.
3. Download the 7 step GUI Pearl Theme installer from here, unzip the content, and copy it to the root of your Magento installation.
4. In your browser go to www.yourmagentostore.com/pearl-theme-installation/ and simply follow the installation steps from the graphical interface
***