This article describes the steps to add a CMS block on all category pages, or just some specific category pages. You can also use this guide for adding CMS blocks on any pages.
Step 1. Create a CMS Block. If you already have the CMS block created, skip this step.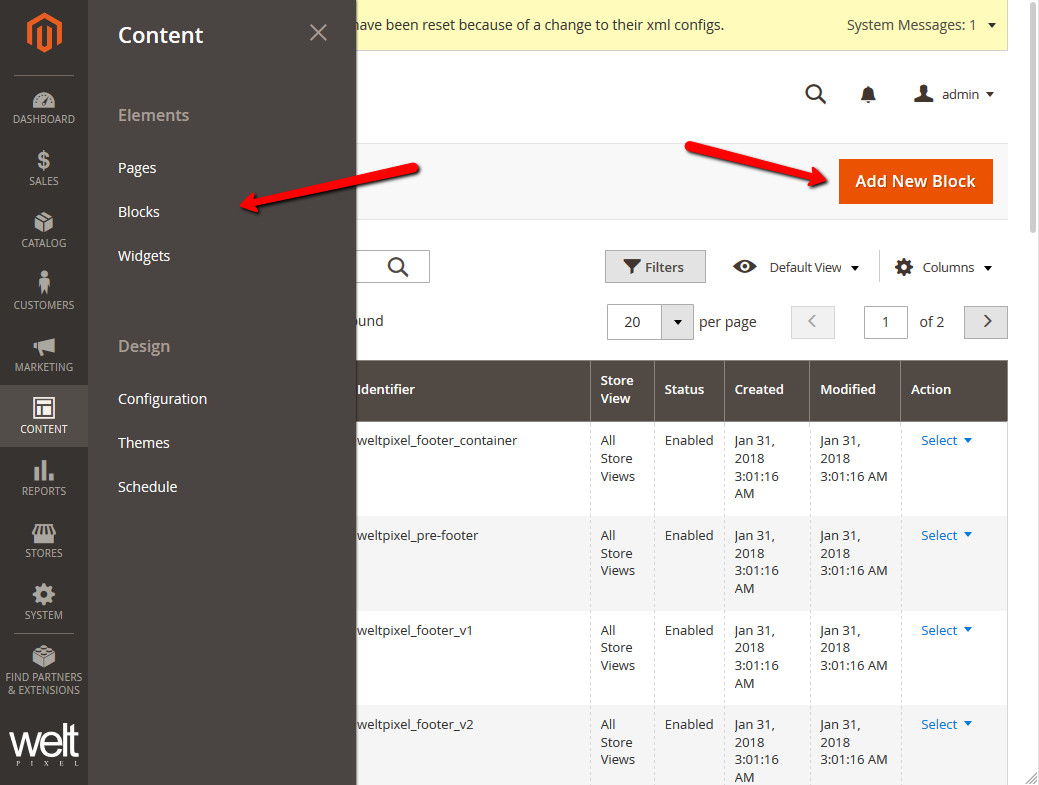 Step 2. Add the HTML in the Content section.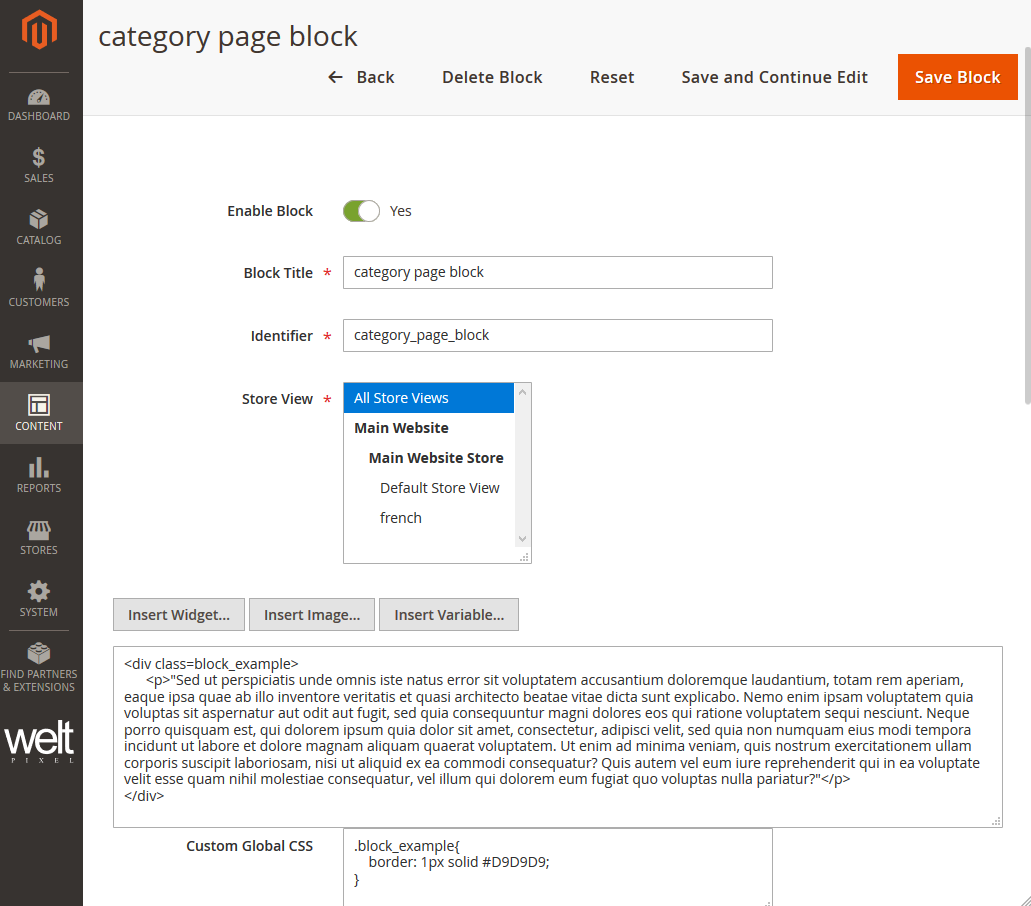 Step 3. Create a new widget.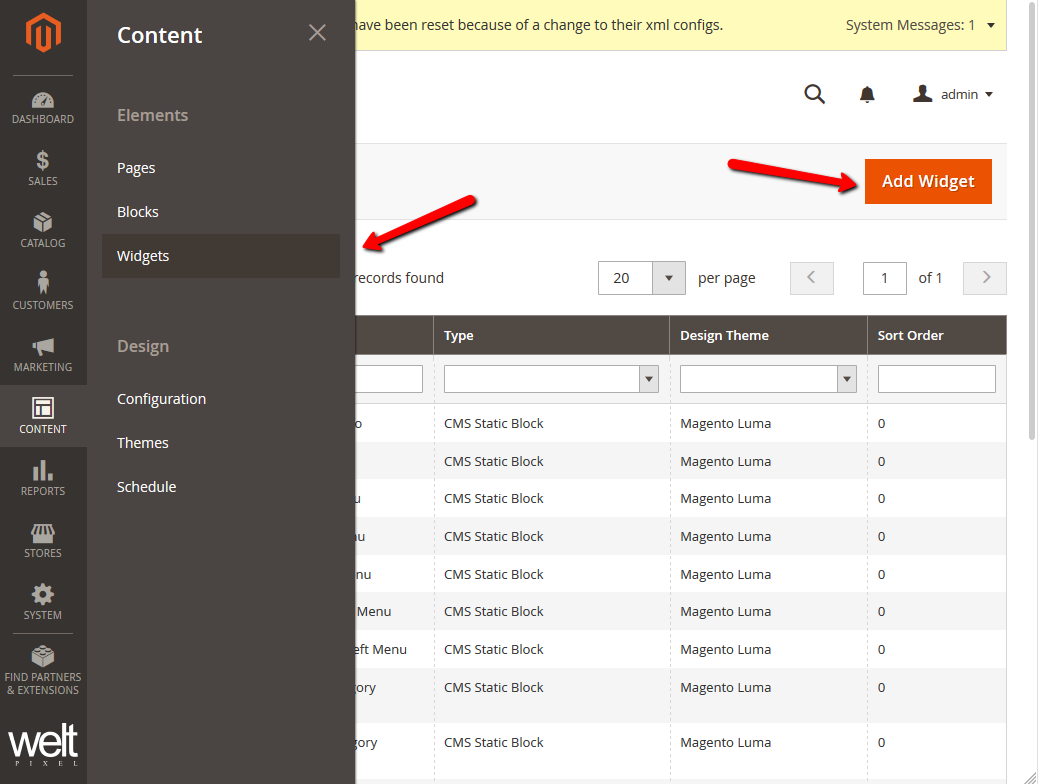 Step 4. Select the widget type CMS Static Block, and the active theme, or you can choose any type form the list.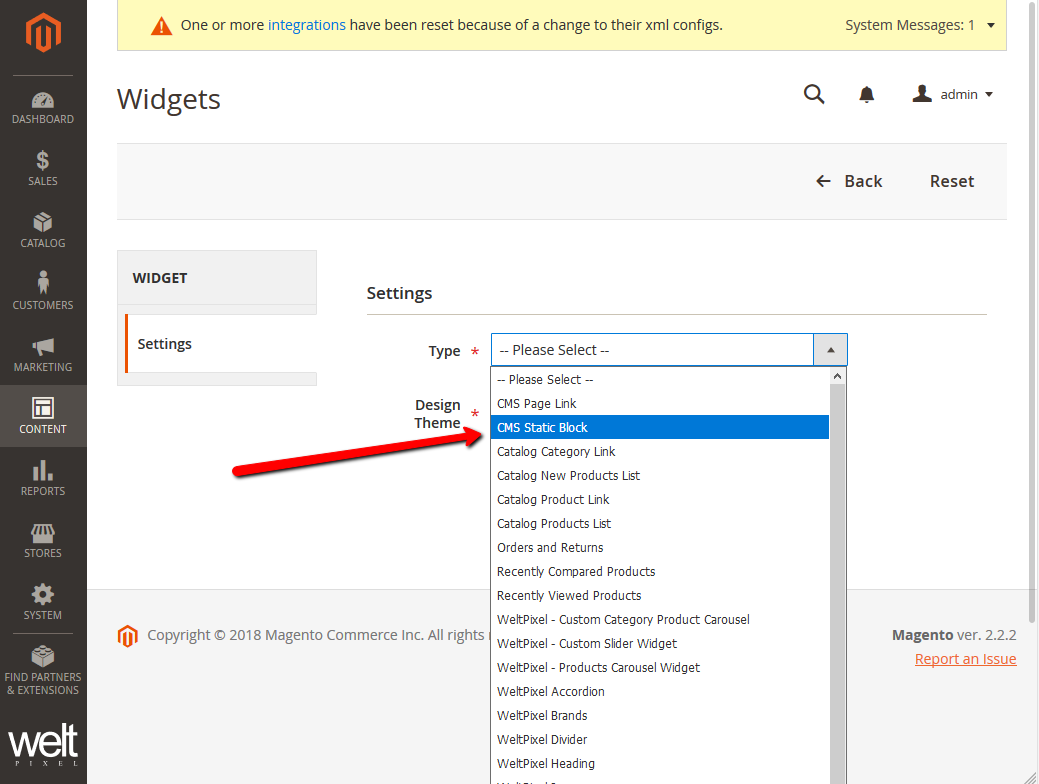 Click Continue.
Step 5. Set the Widget title, and select on which website, store, or store view you want this widget to appear.
Click Add Layout Update, and select the type of category you want the widget to be displayed on.
You can add multiple layout updates, to display the same widget on multiple types of pages.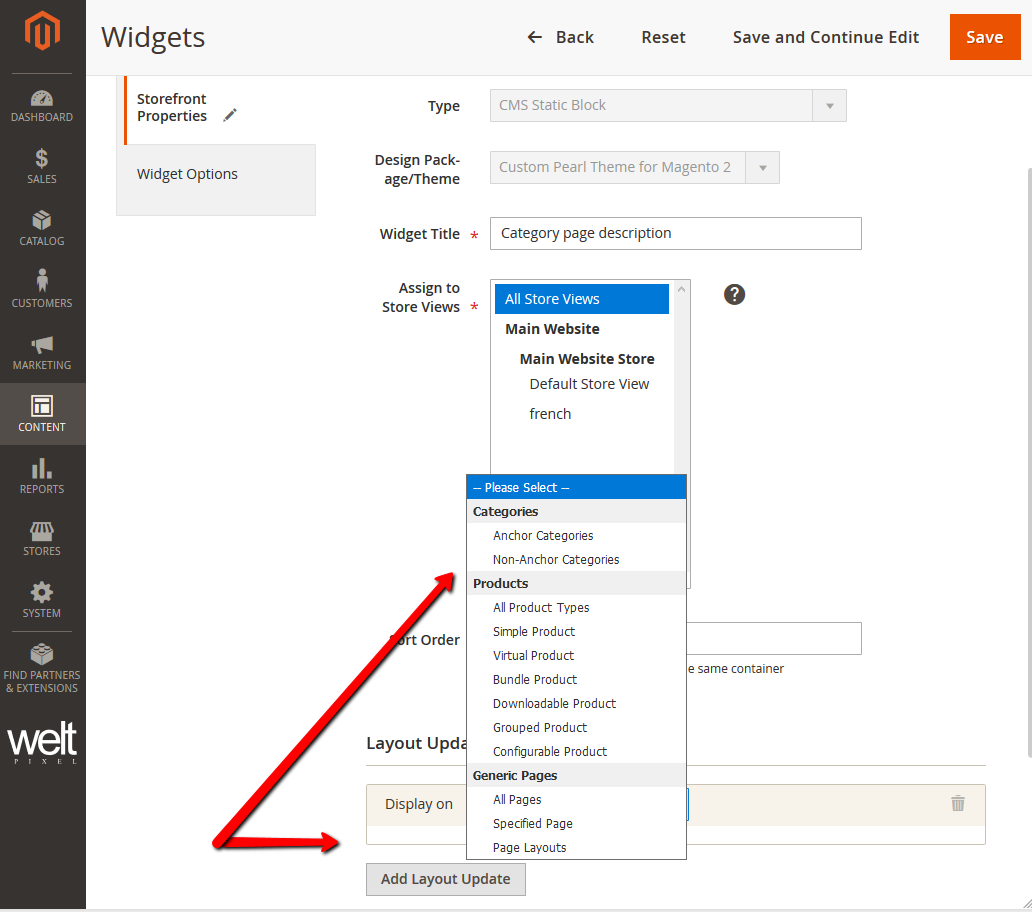 Step 6. Select the container where the widget will be displayed. You can insert custom content in any container from your Magento store available in the list below.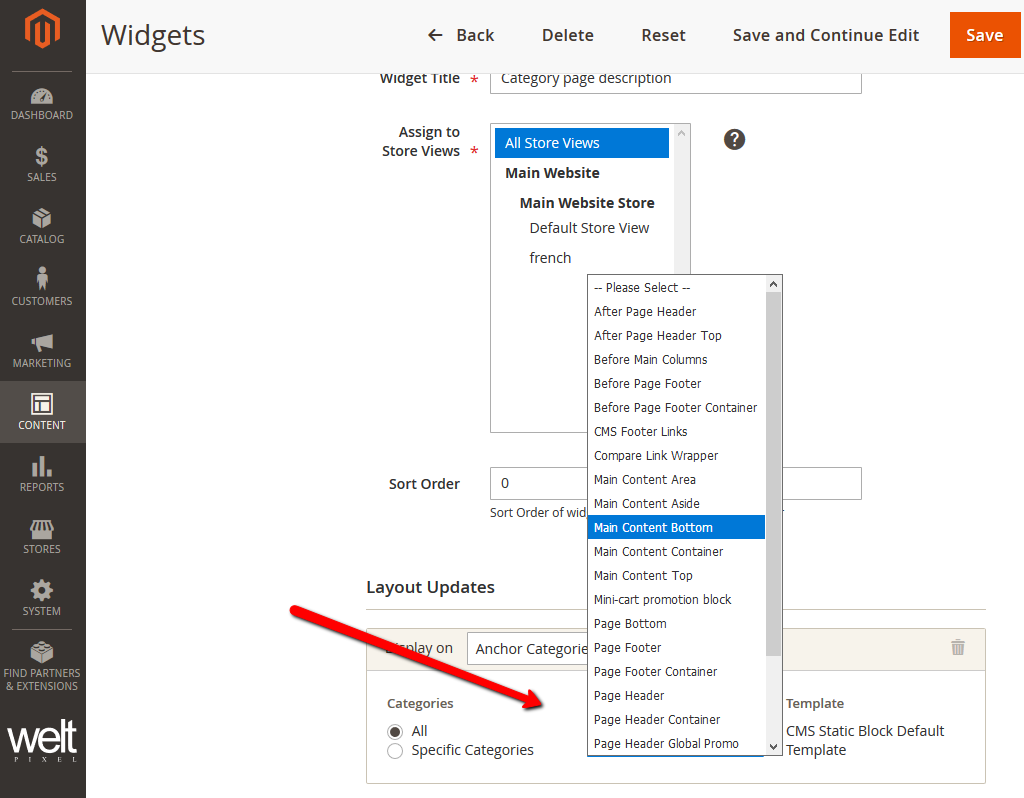 Step 7. Go to Widget Options and click Select Block.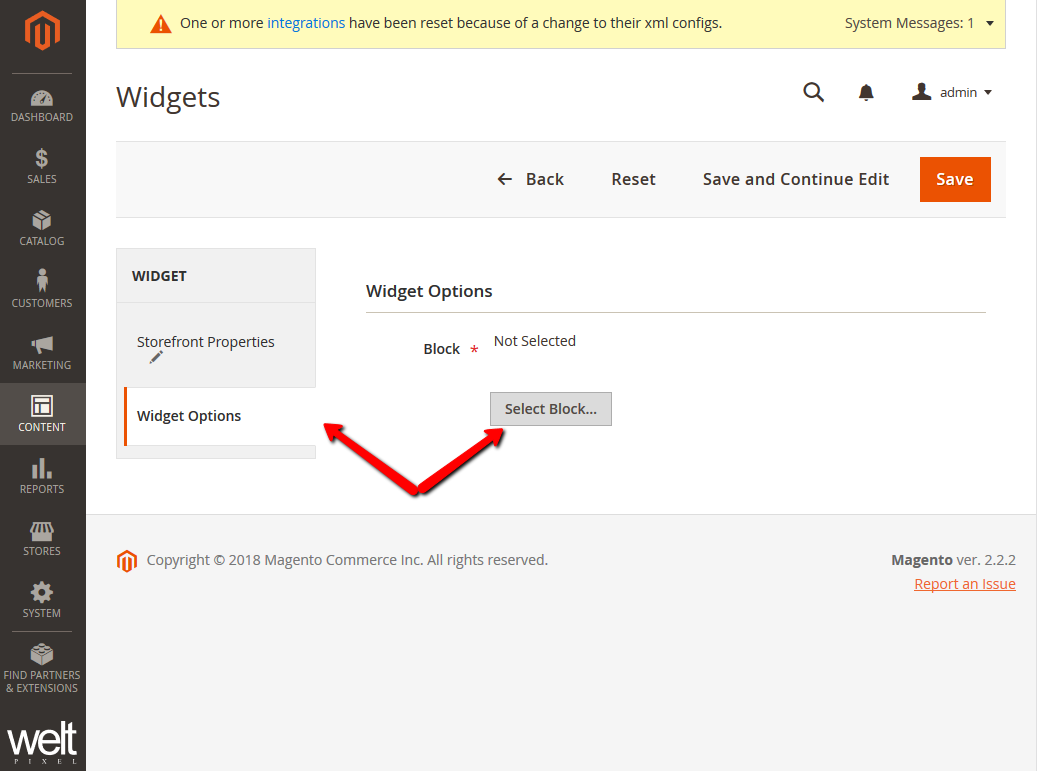 Step 8. Select the block that contains the product description.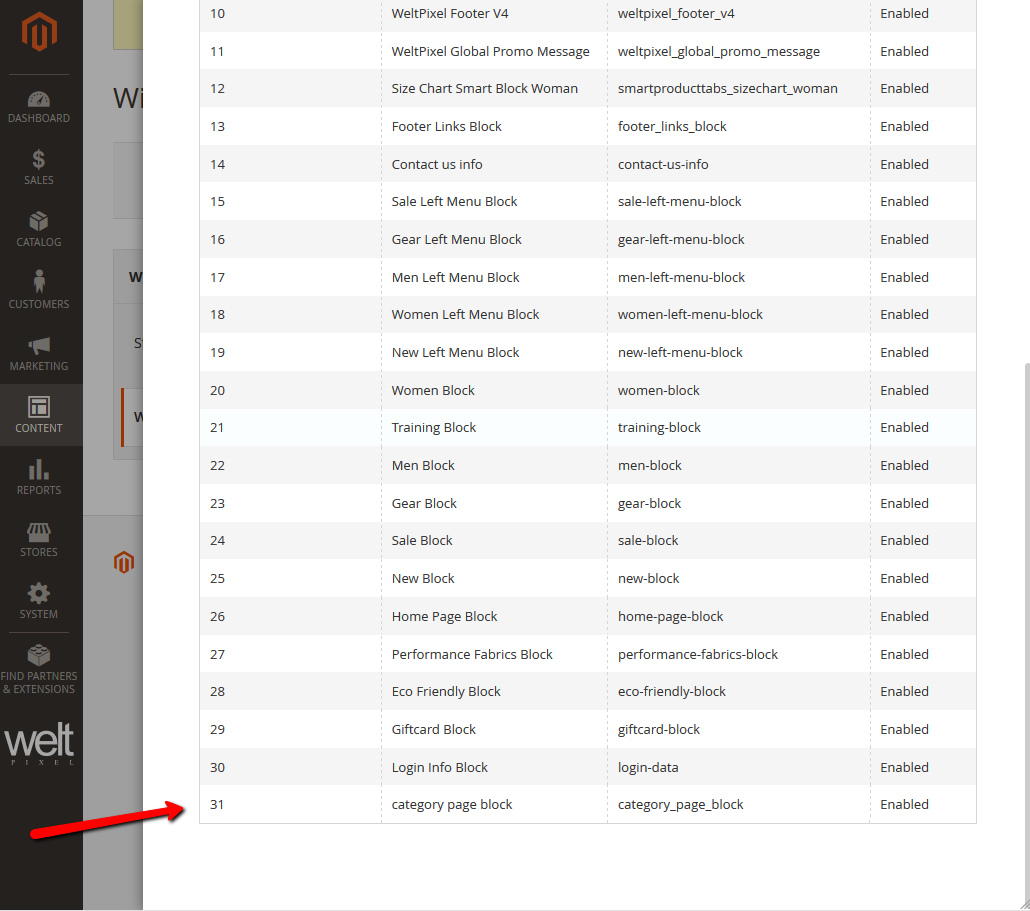 Step 9. After the block is selected, click Save, clear all caches and check the frontend. Below you can see the frontend result of the example above.