Supervise
inventory
and
order
execution
from
several
places
with
custom
sources. You can add a source for each location, also, update quantities per product and assign sources.
You can find the settings in Admin -> Stores -> Inventory -> Sources -> Click Add New Source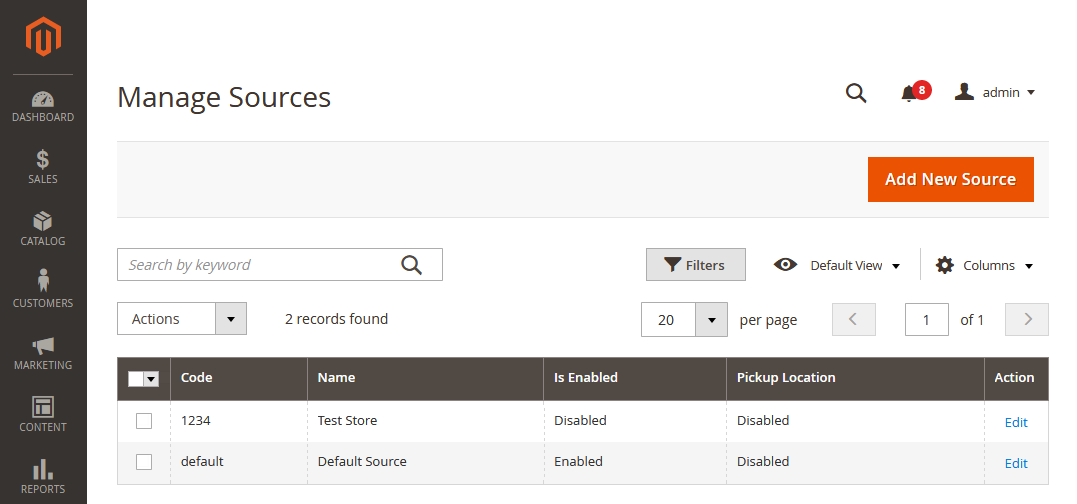 General:
Name Add a name to identify the source inventory.
Code Add a Code(the code can contain upper and lower case letters, numbers, dashes, and underscores, the code is an ID that will be used for exporting-importing data and assigning to stock)
Is Enabled If the source inventory is available to use, it will be set to Yes
Description Add a description for this location
Latitude Add the Global Positioning System (GPS) coordinates of the store location.
Longitude Add the Global Positioning System (GPS) coordinates of the store location.
(To find the coordinates in Google Maps go to your location -> click to select it -> right-click on the location -> copy the coordinates)
Use as Pickup Location See Below * if set to YES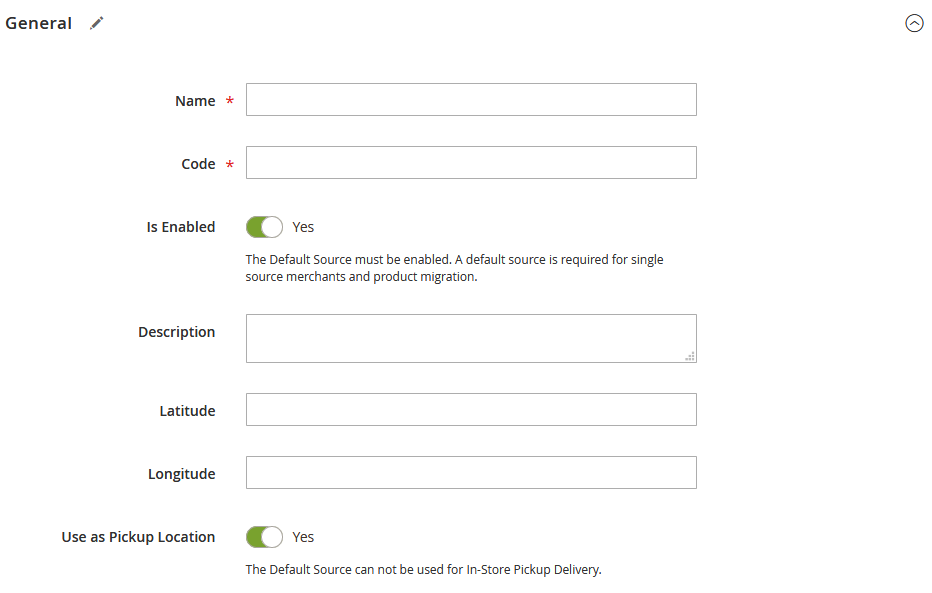 Contact Info:
Contact Name Add the Name of the first contact for this location.
Email Add the email address of this location.
Phone Add the contact phone for the location.
Fax If available, add the area code and phone number.

Address Data:
Country Select your country
State / Province Select your state / province
City Add the city
Street Add the street of the location.
Postcode Add postal code or ZIP.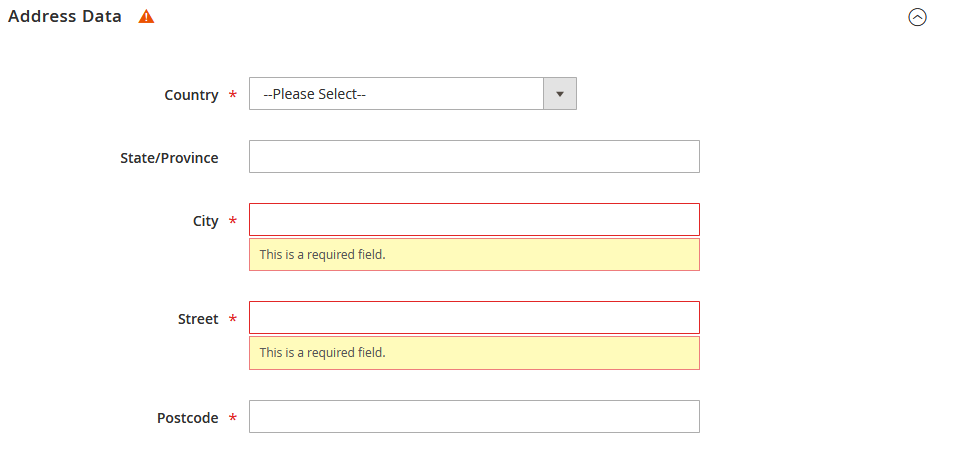 *Pickup Location:
Frontend Name Add the pickup location frontend name.
Frontend Description Add the pickup frontend description. You can add to the text box the store hours, location, and other useful information that helps the customer select the correct location for pickup.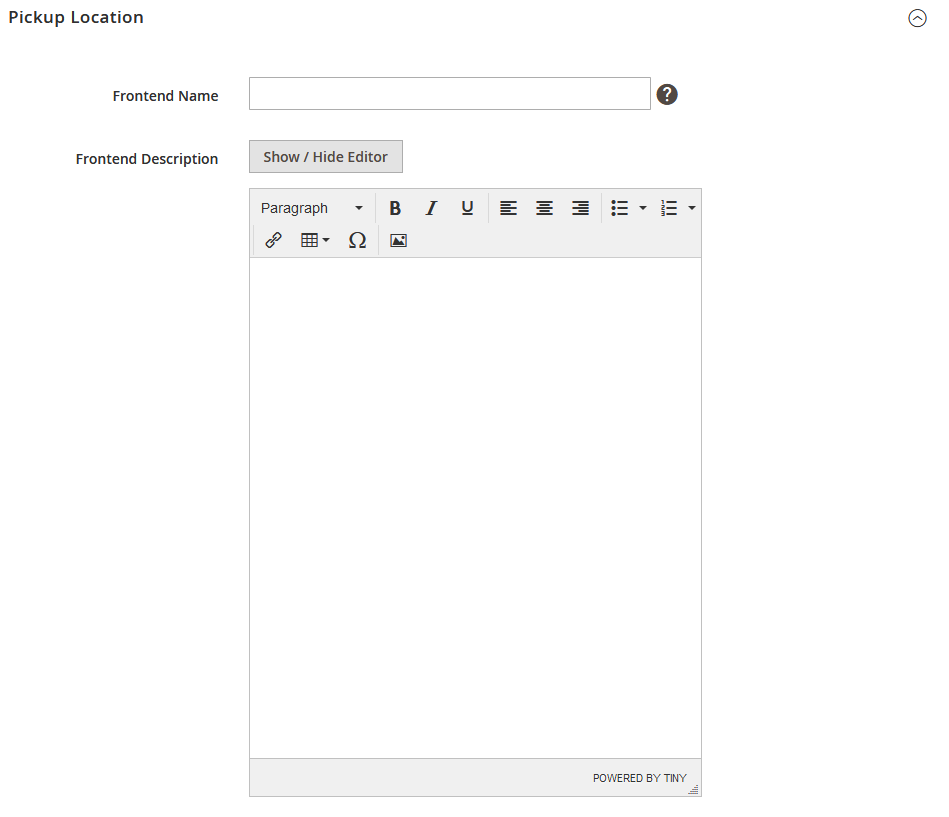 Last step: Click the Save button in the upper right corner.