Distance Priority Algorithm checks the shipping address location and source locations to show the nearest source to ship the order.
You can find the settings in Admin -> stores -> Settings -> Configuration -> Catalog -> Inventory
Distance Provider for Distance Based SSA:
Provider [Google Map / Offline Calculation] Select the distance provider
Google Maps You can set it up here Google Maps Platform
Offline Calculations To set this option, download, and import geocodes using command-line instructions we recommend checking it out with a developer.
Last step: Click the Save Config. button in the upper right corner.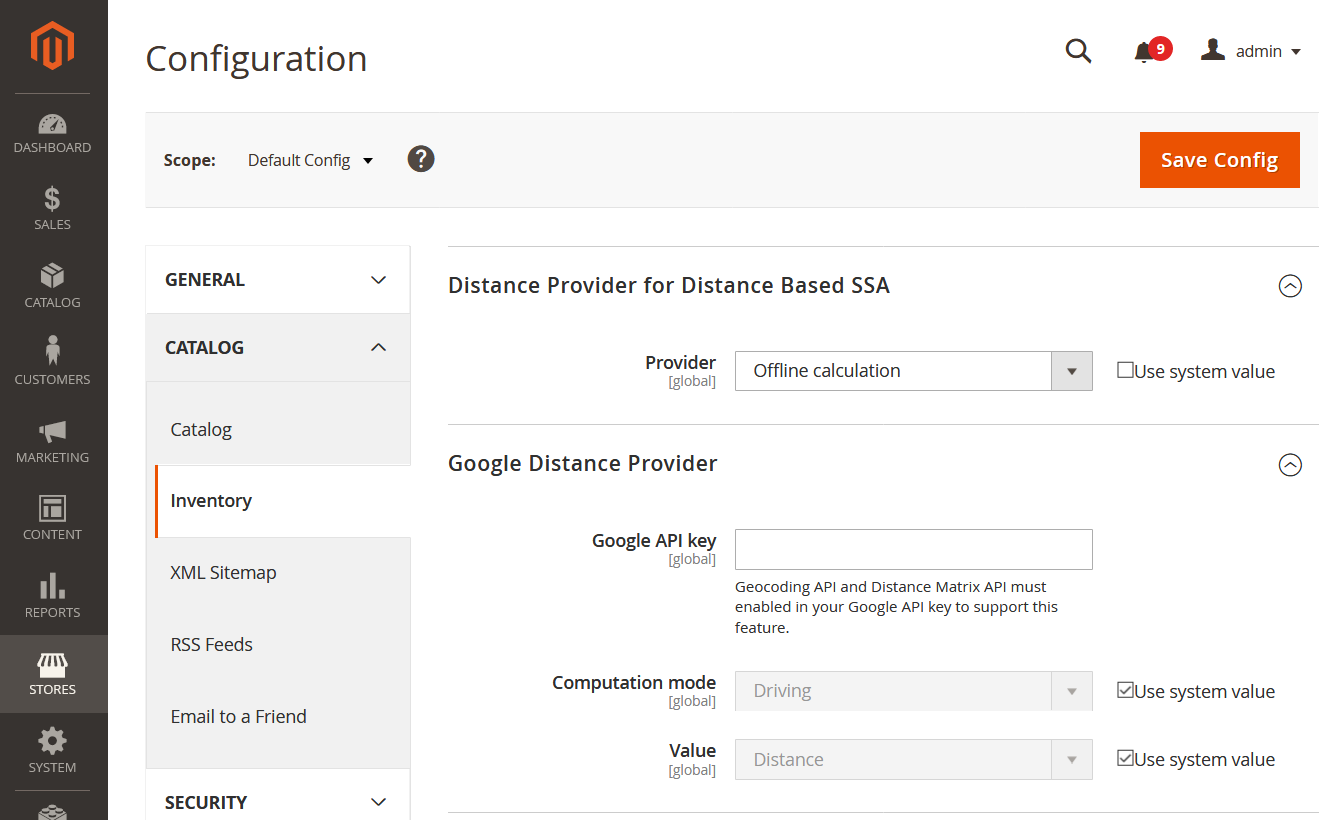 Google Distance Provider:
Google API key Geocoding API and Distance Matrix API must be enabled in your Google API key to support this feature.
Computation Mode [Driving / Walking / Bicycling]
Driving (will be set as default) Ask

for

standard

driving

directions

using

the

road

network.

Walking Ask for paths and sidewalks directions where is available.

Bicycling

Ask for walking directions via pedestrian paths & sidewalks where are available.
Value [Distance / Time to Destination]
Distance (This is set as Default) Will return the distance between the points in kilometers / meters or miles / feet.
Time to Destination Will return the time in hours and minutes that are required to go from source locations to the shipping address.
When complete, click Save Config.