Your Magento 2 store often uses emails as the first line of communication with your customers. As such, these should align with your brand messaging, design, and personality. What better way to do this than to use your own logo?
To change the default email logo, you'll simply need to log in to your Magento Admin Panel, and head into Content -> Design -> Configuration -> Select your Store View -> Edit -> Transactional Emails: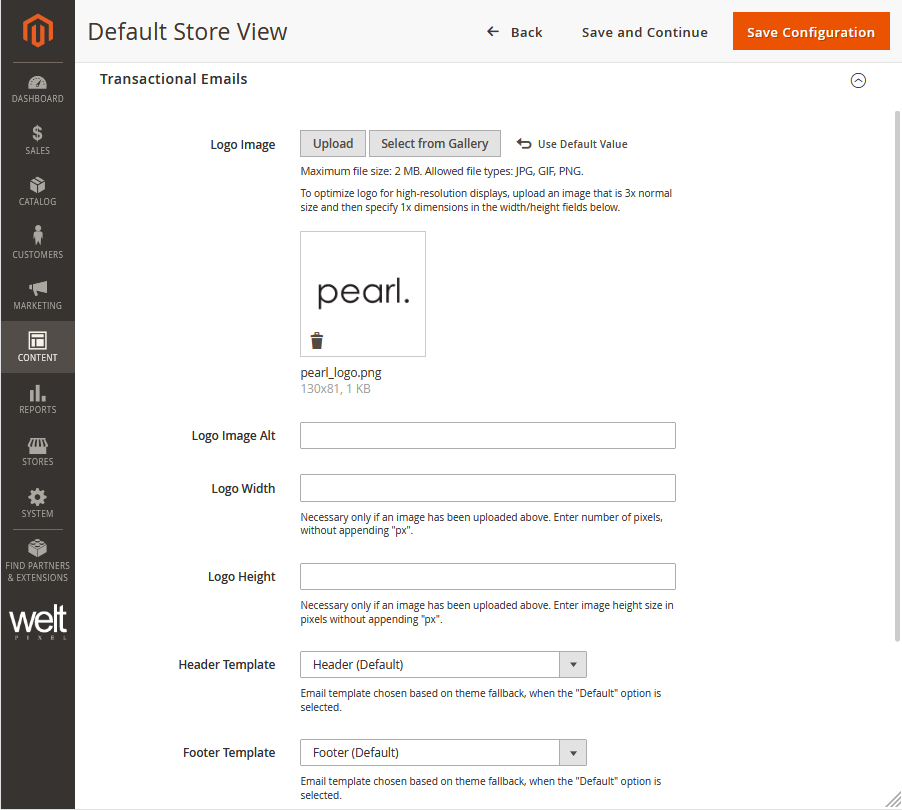 From here, you'll be able to upload your logo, and set the dimensions (Width and Height). You'll also be able to change the default Header and Footer templates.
After uploading your logo, save the configuration and flush the Magento Cache. Your uploaded logo should now display in the emails sent from your store.
If you need more functionality, you might want to check out our awesome Email Template Editor extension (also included in the Pearl Theme), which is a powerful Magento Email Editor with Gmail Markup support. It allows for fully responsive emails and comes with rich design options that allow you to customize your transactional emails with just a few clicks! Here's an example of the available settings: