Sometimes, your products or page URLs may change, depending on various factors. However, the old URLs can remain indexed in Google and begin negatively impacting your SEO score because it leads to a 404 "Not Found" page. To get around this, the best way to proceed is to set up a 301 URL Redirect from the old URL to the new URL. In this short guide, we'll be showing you how to do just that.
Step 1:
Log in to your Magento Admin and head into the Marketing -> SEO & Search -> URL Rewrites section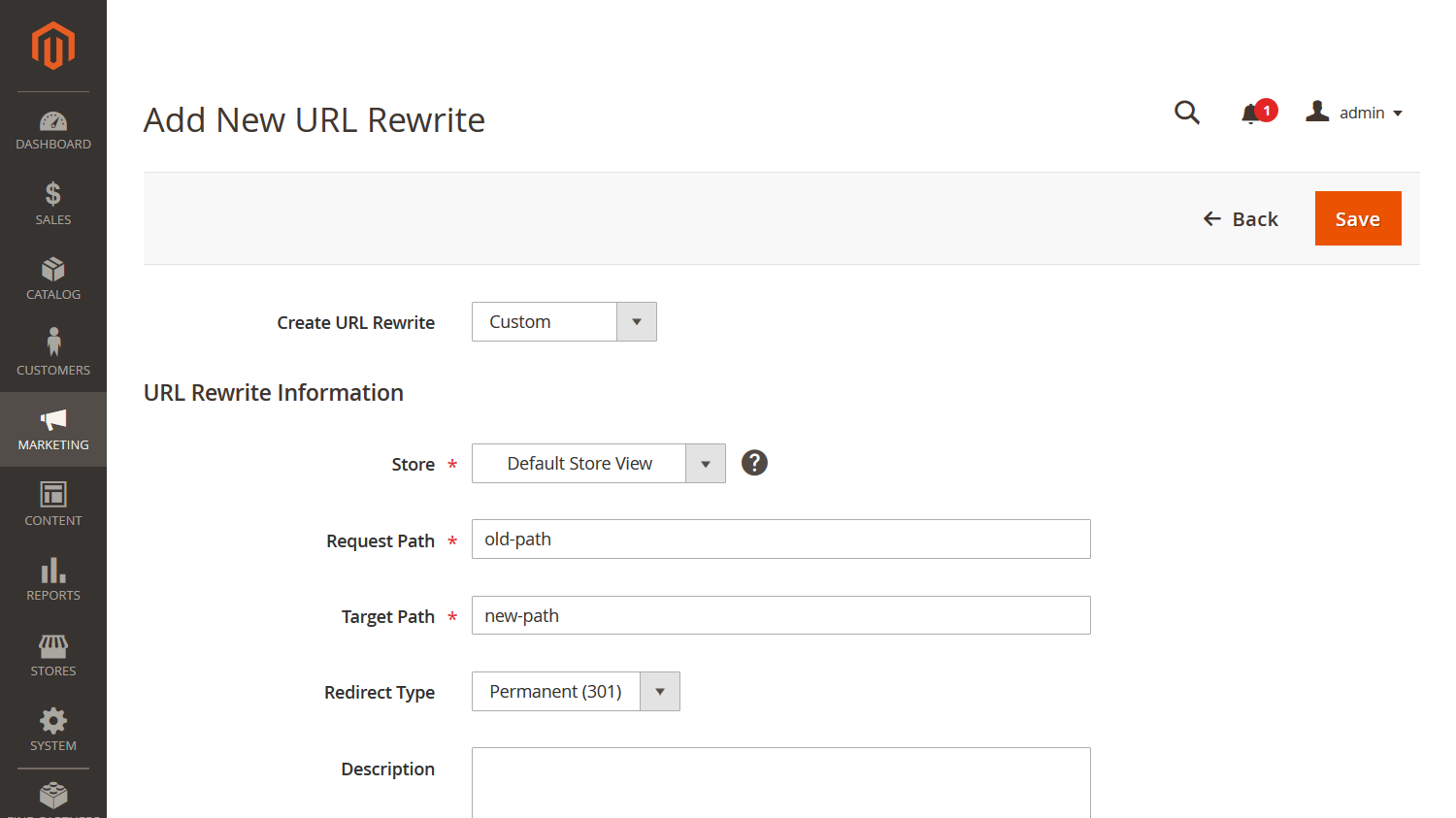 Step 2:
Click on Add URL Rewrite. In the next section, you'll be prompted to add the URL Rewrite details. Select Custom, choose the Store-View, and set the old URL path in the Request Path field along with the new path in the Target Path field. Afterward, set the Redirect Type to 301 (Permanent).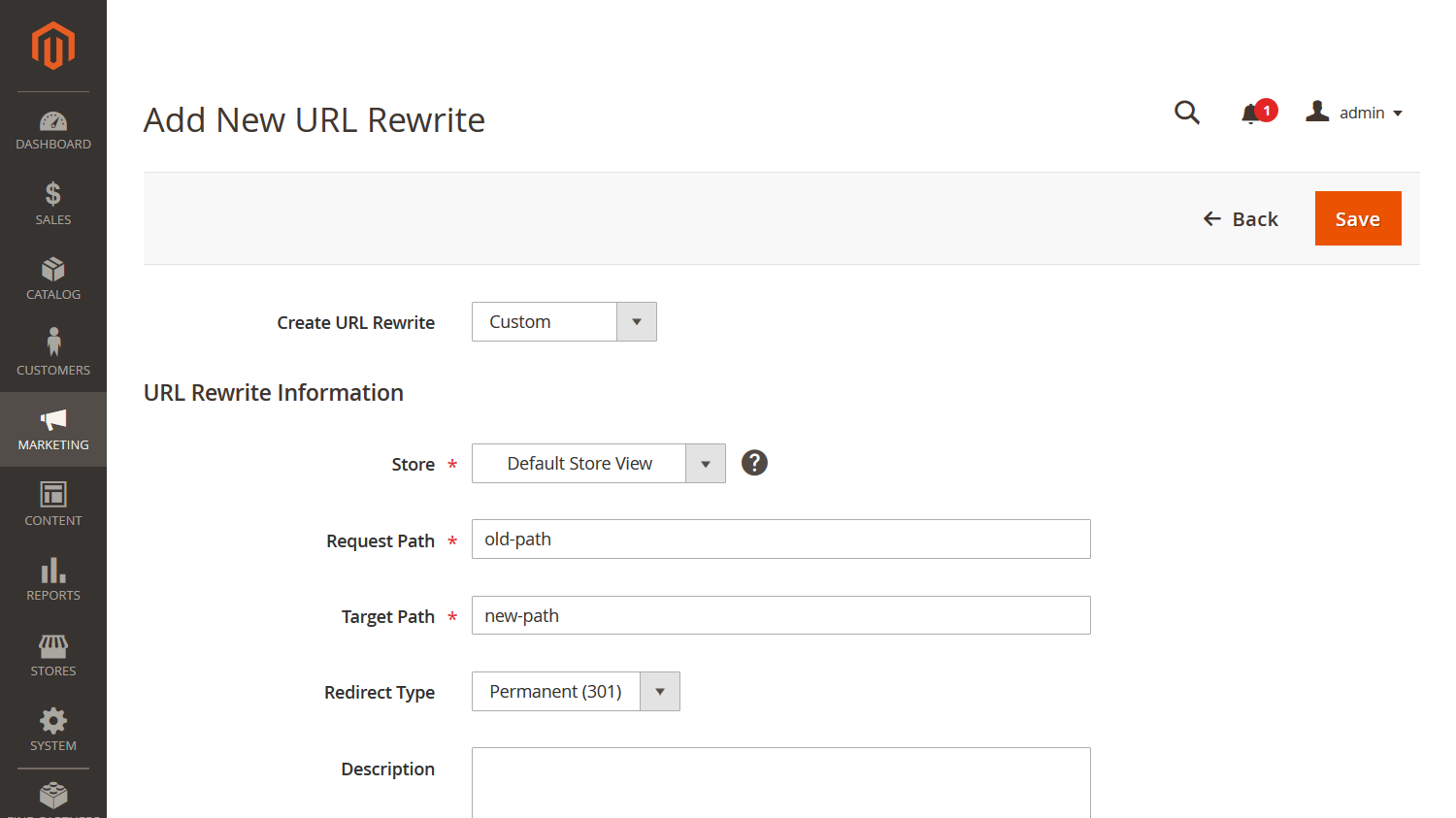 Step 3:
Save the configuration. Afterward, head to the Cache Management section and flush the Magento Cache, along with any other external caches you may have. You can then check to make sure the 301 Redirect has applied by using a Redirect Checker.